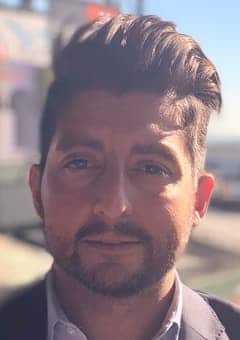 Akmal Ali, J.D. is the founder and Chief Executive Officer of Aluma, a security and risk management consulting firm that specializes in identifying best practices for safety and security and applying them to their clients' needs.
Akmal previously worked at the U.S. Department of Homeland Security (DHS) in its Science & Technology Directorate where he served as the Deputy Director of the SAFETY Act Office. During his time at the SAFETY Act Office, Akmal helped develop many of the best practices regarding facility and event security against which DHS evaluates companies.
Since departing DHS in 2011, Akmal has consulted with organizations across the sports and entertainment industries in identifying best practices applicable to their venues and developing effective security program to meet their needs. In 2012, Akmal helped the New York Yankees become the first professional sports venue to achieve the SAFETY Act award from DHS. Since then, he has worked with a variety of organizations in various industries, including 20 of the 30 MLB Clubs, Live Nation, and even the World Trade Center in New York City.
Akmal graduated from Syracuse University College of Law where he received recognition for his membership in the Institute for National Security and Counterterrorism.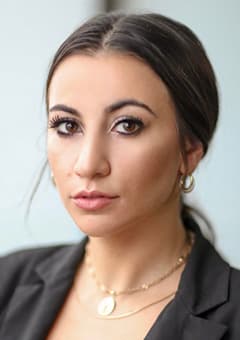 Sofi Armenakian
Atlanta Hawks & State Farm Arena
Sofi Armenakian currently works for the Atlanta Hawks and State Farm Arena as the Director of Operations and Sustainability. In this role, she is responsible for the conversion, uniform, housekeeping department as well as the venue's sustainability operation with a special focus on zero-waste operations. Most recently, she was instrumental in delivering the first-ever zero-waste NBA All-Star Game and the first-ever TRUE zero-waste certified sporting event in the world.
Prior to joining the Hawks, she worked as the Conversion and Sustainability Manager for Mercedes-Benz Stadium as part of AMB Sports & Entertainment. During her time with AMB Sports & Entertainment, she was responsible for managing the operations budget of both the conversion department and the sustainability department. In 2018, she created the sustainability department to help start the venue's journey to becoming zero waste. Part of the journey was the creation and implantation of "Recycle & Win", a surprise-and-delight engagement with fans who were seen in the act of recycling while attending the venue. 'Recycle and Win' was implemented into all events hosted at Mercedes-Benz Stadium from 2018-2020. These events included Super Bowl LIII, the 2018 MLS Cup and MLS All-Star Games, the 2018 College Football National Championship, all Atlanta Falcons games and all Atlanta United games. In addition, the venue hosted various collegiate bowl games and various concerts.
Sofi is a board member at CHaRM (Center for Hard to Recycle Materials) and volunteers with Trees Atlanta and participates in the Green Sports Alliance. Earlier in her career, she worked for ESSEX Consulting Group Inc. as a business development and marketing director, focusing on data-driven sustainability solutions. Prior to energy consulting, she worked in retail as a general manager, district trainer and recruiter.
Sofi is also trilingual and speaks English, German and Armenian. She graduated from Georgia State University and is originally from Armenia but calls Atlanta home.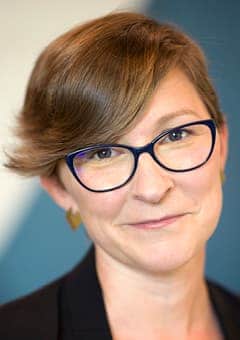 Lindsay Baker
International Living Future Institute
As CEO of the International Living Future Institute, Lindsay Baker is the organization's chief strategist, charged with delivering on its mission to lead the transformation toward a civilization that is socially just, culturally rich, and ecologically restorative.
Lindsay is a climate entrepreneur, experienced in launching and growing innovative businesses. Her introduction to the green building movement began at the Southface Institute in Atlanta, where she interned before entering Oberlin College to earn a BA in Environmental Studies. She was one of the first 40 staff members at the U.S. Green Building Council, working to develop consensus about what the LEED rating system would become. She then earned an MS from the University of California at Berkeley in Architecture, with a focus on Building Science, and spent five years as a building science researcher at the UC Berkeley Center for the Built Environment.
Lindsay applied her experience around the study of heat, light, and human interactions in buildings to a role with Google's Green Team, and later co-founded a smart buildings start-up called Comfy, which grew over five years to 75 employees and a global portfolio of clients. She was the first Global Head of Sustainability and Impact at WeWork, where she built the corporate sustainability team and programs from scratch. Lindsay is a Senior Fellow at the Rocky Mountain Institute, and a lecturer at UC Berkeley. She serves on several non-profit boards, and is an advisor and board member for numerous climate tech startups.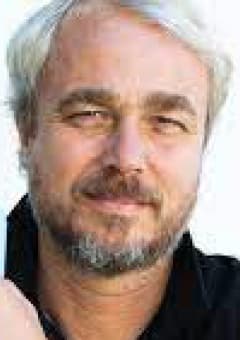 Christoph Bertsch is a successful entrepreneur who has led six companies, including four exits, and is currently the CEO and Founder of Camm. Bertsch is also the CEO and Founder of Vejo, a growing portable, pod-based blender company that provides healthy nutrition on the go. Camm is a non-petroleum based PVOH plastic alternative that is water soluble and can be used to create cups, lids, plastic signage, tape, and straws, among other plastic applications.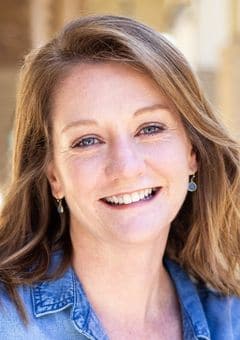 Jeannine Beson
Live Nation Entertainment
Jeannine Beson, VP of Regional Operations has been with Live Nation for 17 years. She started as an Intern in the Atlanta market for the Music Midtown Festival, where she fell in love with live events. She quickly became GM for the Roxy Theatre and then transitioned to Event Manager at Lakewood Amphitheatre. In 2009, Jeannine had the opportunity to move to Charlotte, North Carolina to open 2 new venues, The Fillmore Charlotte and Charlotte Metro Credit Union Amphitheatre. During this time, Jeannine continued to gain experience in running multiple venues in a unique setting. In 2014, Jeannine took on the role of GM in Raleigh, NC for one of the country's leading amphitheaters, Coastal Credit Union Music Park at Walnut Creek and Red Hat Amphitheater. In her current role, she oversees nine venues across the Carolinas. She resides in Raleigh with her husband, Jim and two sons, Finley (6) and Roan (4).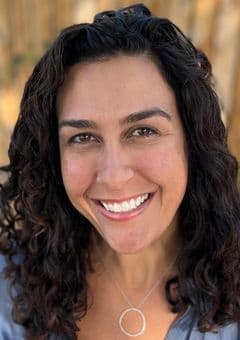 Mietra Beyer
Venue Nation
Mietra is a business strategist and innovator with twenty years of experience leading the creation of new brand lanes and identities for several lifestyle, recreation, and entertainment companies. Most recently she was at POWDR where she pioneered new experiential design functions for their restaurants and retail spaces. She also oversaw marketing strategies for major brand revivals such as PepsiCo, Mammut, Red Bull, Coca-Cola, and Oakley, amongst others. Prior to that, she started her own consulting company, More Mavericks, to act as an embedded CMO, building impactful brand and culture strategies.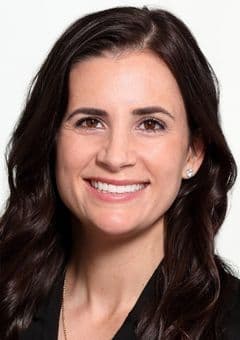 Francesca Bodie
Oak View Group
Francesca Bodie has operated at some of the highest levels of sports and entertainment. Her expertise intersects an array of skill sets from marketing, sponsorship and facility operations to construction and development, finance and partnerships. As President of Business Development at Oak View Group (OVG), a sports and entertainment facilities company based in Los Angeles, she leads the organization across a variety of fronts. In addition to helming OVG's partnerships and acquisitions, she also oversees the company's operations and spearheads all new real estate development projects, including additional arena developments totaling $4.5 billion in capital currently deployed in markets including Austin, Seattle, New York, Milan and Manchester. She was also recently recognized as a 40 under 40 recipient by the Sports Business Journal Class of 2020. Prior to joining OVG in March 2015, Bodie served as Vice President of Special Projects at Anschutz Entertainment Group, a leading global sports and entertainment company, overseeing a broad range of world-class programming, live events and production at L.A. LIVE and other facilities around the world.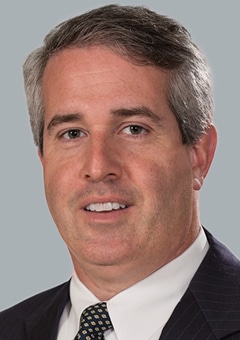 Ed is the Managing Principal of the New York office of ME Engineers.His 30 years of practice include the design of healthcare, laboratory, educationand professional sports venues.He was one of the original members of the OVG Covid Task Force and has evaluated the performance of more than 200 pandemic related products.Ed has supported reopening planning for NHL and NBA venues, US Open Tennis, colleges and cultural organizations.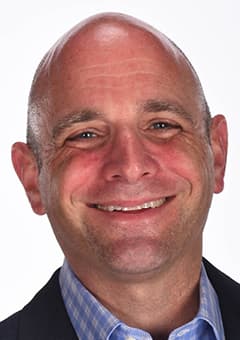 Eric Bresler
Oak View Group & Climate Pledge Arena
Eric Bresler is leading the programming and entertainment development for Climate Pledge Arena and Oak View Group. Climate Pledge Arena is the complete redevelopment of a historic landmark, originally built for the 1962 Seattle World's Fair. Home to the Seattle Kraken of the NHL and Seattle Storm of the WNBA Climate Pledge Arena will be an industry first, including being the first net zero certified arena in the world and open's this October. Bresler has nearly three decades of experience in venue management and the sports and entertainment industry.
Previously, Bresler spent 3 years as executive director of Chase Center, the Golden State Warriors' state-of-the-art sports and entertainment complex in San Francisco's Mission Bay neighborhood. In this role, he lead the overall opening and activation of Chase Center; including programming and content development and engaged in arena event marketing and arena public relations activities.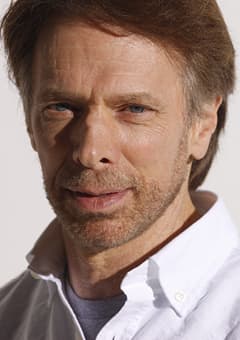 Jerry Bruckheimer
Film/Television Producer and Seattle Investor
Perhaps the most successful film and television producer of all time, Jerry Bruckheimer's productions include the monumentally successful "Pirates of the Caribbean," "National Treasure," "Bad Boys," and "Beverly Hills Cop" franchises, "Black Hawk Down," "Pearl Harbor," "Remember the Titans," "Armageddon," "The Rock," "Crimson Tide," "Top Gun" and "Flashdance."
Bruckheimer recently enjoyed incredible critical and box office success with "Bad Boys For Life," which set the record for the biggest opening of any January release in history when it debuted in 2020.
The producer's upcoming slate also includes the highly anticipated "Top Gun: Maverick," which reunites Bruckheimer with star Tom Cruise 36 years after the original film's release. He also completed production on Owen Wilson starrer "Secret Headquarters" for Paramount Pictures earlier this summer (2021).
Started in 1997, Jerry Bruckheimer Television (JBTV) found success almost immediately with "CSI: Crime Scene Investigation" which quickly became the number one show on television, and launched three successful spin-offs, "CSI: Miami," "CSI: NY" and "CSI: Cyber." In the 2005-6 season, Bruckheimer had a then record-breaking 10 series on network television including an unbelievable five shows ranked in the top 10 in the U.S. ratings.
JBTV broadened its imprint with such shows as "Without a Trace," "Cold Case," and ten-time Emmy Award-winning "The Amazing Race," on CBS. "Lucifer" is set to debut its sixth season on Netflix, and was named the #2 most binged television show of 2020, while "Hightown" begins airing its 2nd season later this fall on STARZ along with the highly anticipated return of "CSI: Vegas."
Jerry Bruckheimer has been honored with some of the entertainment industry's most distinguished awards. Bruckheimer was one of the "Time 100," a list in the renowned publication of the most influential people in the world. He is a three-time recipient of the ShoWest Producer of the Year Award, and was given the David O. Selznick Award for Lifetime Achievement by the Producers Guild of America. His hand and footprints can be seen in the forecourt of the famed Grauman's Chinese Theatre on Hollywood Boulevard alongside so many other film industry luminaries, not far from his star on the Hollywood Walk of Fame. Bruckheimer also received a major tribute from the American Film Institute, including retrospective screenings of his huge body of work. Among many other honors, he was bestowed with ShoWest's Lifetime Achievement Award, Variety's Showman of the Year, and was the first producer ever to be honored with an American Cinematheque Award.
In a career spanning more than 40 years, Bruckheimer's films have collectively grossed more than $20 billion including box office and ancillary sales. He has produced nearly 2000 hours of television. His projects have been honored with 43 Academy Award nominations, 6 Oscars, 8 Grammy Award nominations, 5 Grammys, 23 Golden Globe nominations, 4 Golden Globes, 145 Emmy Award nominations, 23 Emmys, 36 People's Choice nominations, 15 People's Choice Awards, and numerous MTV Awards, including one for Best Picture of the Decade for "Beverly Hills Cop."
Jerry Bruckheimer was born in Detroit, Michigan, the son of German immigrant parents who instilled in him a strong work ethic and desire to succeed. Growing up, Bruckheimer developed a lifelong passion for movies, photography, and sports, especially ice hockey. A lifelong dream became a reality in 2019 when he joined the expansion NHL franchise for Seattle, Washington as an investor. The Seattle Kraken is set to begin with the 2021/2022 season later this year.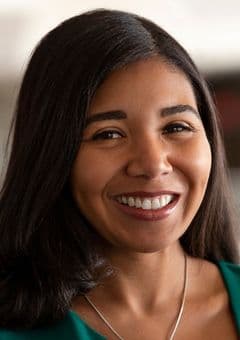 Starr Butler-Jemison
Fiserv Forum & Milwaukee Bucks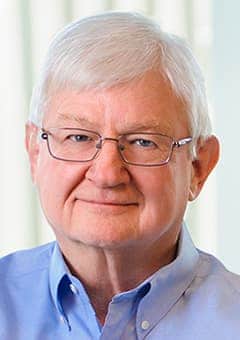 Chris Carver is a founding senior principal of Populous and Design Director for the firm's sports and public assembly facilities. From the beginning, he has helped Populous grow into the experienced firm it is today while leading extraordinary designs for major arenas around the globe. Chris' design leadership is evident in many award-winning arenas, such as T-Mobile Arena in Las Vegas and 02 Arenas in London and Berlin. His range is extensive; he has been involved with programming, site studies, master planning, design, production of contract documents, contract administration and post-occupancy evaluation.
Chris' design experience includes work on numerous large-scale, NBA and NHL arenas such as Amway Center, home to NBA team Orlando Magic and Pepsi Center, home to NBA team Denver Nuggets and NHL team Colorado Avalanche.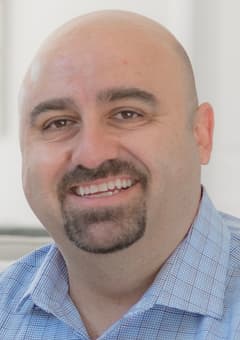 Arman Chaparyan
Dave Holmes Management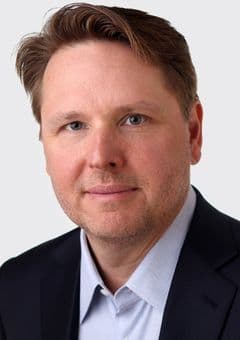 Stephen Collins
Oak View Group
Stephen Collins joined Oak View Group as the Chief Operating Officer in 2019. In this role, Collins is responsible for overseeing the development, design and construction of OVG's venue projects. As a member of the executive team he oversees the company's divisions focused on arena and facility management, including Prevent Advisors, OVG Global Partnerships, OVG Facility Management, OVG Media and Conferences. Collins also works closely with OVG Business Development to explore new growth opportunities.
Collins has over 30 years of experience in sports and entertainment venue design, construction and operations. Prior to joining OVG, he was the Chief Operating Officer of the Golden State Warriors where he was responsible for the development of an 11-acre site in the Mission Bay area of San Francisco, including the 18,000 seat arena, Chase Center. Collins was responsible for the design, construction, operation and organizational strategy of the multibillion-dollar development which became home of the NBA Golden State Warriors for the 2019-2020 season. The arena will host over 200 events annually and is the centerpiece of the development which also includes over 500,000 square feet of Class A commercial office space, a 950-stall underground parking garage and over two dozen exterior restaurant and retail offerings.
Prior to the Golden State Warriors and Chase Center, Collins was the Executive Vice President -Facilities for The Madison Square Garden Company, overseeing the operations of all MSG properties including Madison Square Garden Arena, Radio City Music Hall, the Los Angeles Forum, the Beacon Theater and the Chicago Theater. Collins managed the $1 billion renovation of Madison Square Garden arena, as well as the $120 million renovation of the LA Forum.
Collins graduated from Gettysburg College in Gettysburg, Pennsylvania with a degree in Business Management.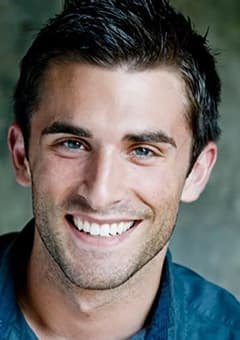 Jake Crumbine
Impossible Foods
Jake Crumbine is the Director of Marketing at Impossible Foods, where he leads Global Brand Partnerships, VIP/celebrity relations, influencer engagement, and consumer brand experiences.
Jake joined Impossible™ in 2016 where he led and built sales from the ground up for the food-tech startup and was responsible for the high-profile, go-to-market launch strategy for the company's first product, The Impossible™ Burger, that started with celebrity chef David Chang.
Prior to Impossible Foods, Jake worked in feature film development at Universal Studios and as a tv Producer at Vice.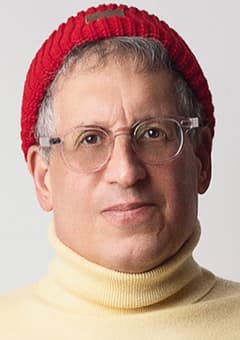 Marty Diamond
Wasserman Music
Marty Diamond founded his celebrated boutique agency Little Big Man Booking in 1994, following stints at booking agency International Talent Group, record labels Arista and PolyGram, Bill Graham Management, and as talent buyer at Manhattan music venue The Ritz (now known as Webster Hall). Little Big Man won the Pollstar Award for Boutique Booking Agency of the Year 10 times in 11 years before being acquired by Paradigm in 2006. Diamond became Paradigm's Head of Global Music, and is a 15-time nominee and three-time winner of Pollstar's Agent of the Year award.
Diamond takes pride in being an architect of artist development. He represents many of music's most creatively and commercially successful artists, including Ed Sheeran, Coldplay, Janelle Monáe, Sigur Rós, Sara Bareilles, Liam Gallagher, Sia, Lorde, Alessia Cara, Bastille, Snow Patrol, Jess Glynne, and Vance Joy, among others.
Diamond is a Samburu Trust board member, serves on the Dean's Advisory Council for the University of Delaware's College of Arts & Sciences, and is actively involved with Global Citizen and the Surfrider Foundation in an advisory capacity. Diamond and his family were honored at the T.J. Martell Foundation's 2013 Family Day. In September 2019 he received the City Parks Foundation's SummerStage Icon Award in New York.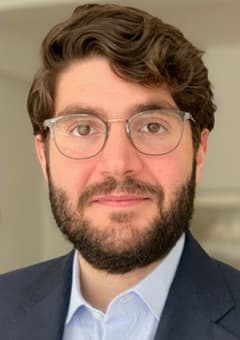 William DiBlasi
Inner Circle Sports
Mr. DiBlasi is responsible for the facility advisory practice at Inner Circle Sports. Mr. DiBlasi brings over a decade of experience advising and lending to developers, team owners, leagues, municipalities, and universities involved in the development of sports and entertainment facilities in the United States and Europe. Mr. DiBlasi has advised on, arranged, and led financings for nearly $10 billion in projects for clients including the New York Yankees, Brooklyn Nets, Sacramento Kings, Columbus Crew, Orlando City Soccer Club, Philadelphia Union, FC Barcelona, Tottenham Hotspur, Inter Milan, AS Roma, and many others. Mr. DiBlasi also advises on all aspects of project development including lease negotiations, insurance, design, construction delivery, business plan, and operations.
In addition to private sector projects, Mr. DiBlasi has served as underwriter for public sector clients including the New York City Industrial Development Agency (Yankee Stadium), the Brooklyn Arena Local Development Corporation (Barclays Center), and the Atlanta and Fulton County Recreation Authority (State Farm Arena).
Mr. DiBlasi joined Inner Circle Sports from Goldman Sachs where he was responsible for leading sports facility advisory and lending projects as a Vice President in the Global Sports and Project Finance practice in the Investment Banking Division. Previously, Mr. DiBlasi was part of the Public Sector and Infrastructure Banking practice, where he served as underwriter on $15+ billion in financings for governmental and transportation issuers across the Unites States including the City of New York, Hudson Yards Infrastructure Corporation, the City of Atlanta, and the State of Wisconsin.
Mr. DiBlasi has a Bachelor of Arts in History and Classical Studies from the Morrissey College of Arts & Sciences at Boston College.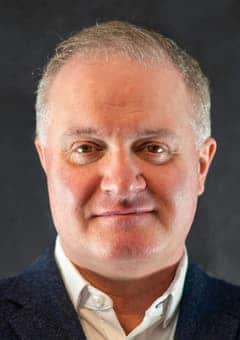 Adrian Dishington
Climate Pledge Arena
Adrian joins Climate Pledge Arena after a decade at Centerplate where he held executive level roles of Chief Operating Officer for their European Operations and most recently Senior Vice President of Operations for the West Coast and Hawaii. Adrian was born into the Hotel industry and is regarded for his strategic thinking, attention to detail and ability to curate a locally authentic dining experience that resonates with guests.
Adrian's extensive background in high-profile events management and guest services includes food and beverage operations for some of the world's best-known hotels and cruise lines. Adrian has an established track record of building strong operational practices and training programs at major venues, including BC Place in Vancouver, and T-Mobile Park in Seattle, to name a few.
Adrian was born in Scotland, is an avid golfer and takes any chance he can to try and hone his golf skills. His favorite concert was Cold Play at the old Key Arena back in 2012 and follows his English Premier League team of Manchester United with passion. Adrian has called Seattle Home since 2008.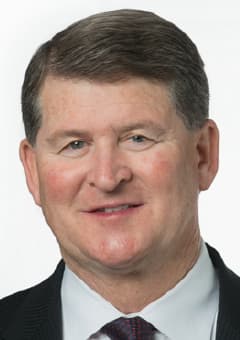 Michael Downing
OAK VIEW GROUP & PREVENT ADVISORS
Michael P. Downing brings 35 years of experience to Prevent Advisors. Most recently he served as the Deputy Chief, Los Angeles Police Department and Commanding Officer, Counter-Terrorism and Special Operations Bureau where he led five operational divisions: Major Crimes, Emergency Services Divisions, Metropolitan Division, Air Support Division, and Emergency Operations Division. These divisions include the Anti-Terrorism Intelligence Section, Criminal Investigative Section, Organized Crime, Surveillance Section, Hazardous Devices Section, LAX Bomb K-9 Section, Special Weapons and Tactics (SWAT), Mounted Unit, Dive Teams, Emergency Preparedness and Response.
He has worked with the New Scotland Yard's Metropolitan Police Counter-Terrorism Command SO 15. Deputy Chief Downing has testified before Congressional sub-committee's relative to intelligence, homeland security, information sharing, and prison radicalization. In April 2010, Chief Downing served as a member of the Department of Homeland Security Advisory Council working group on developing a national strategy for countering violent extremism.
In October 2009, Deputy Chief Downing was appointed as the Interim Police Chief for the Los Angeles Police Department.
Deputy Chief Downing is an active member of the Leadership in Counter-Terrorism (LinCT) Alumni Association, working with alumni from the FBI's LinCT Program to develop a global enterprise of networked counter-terrorism practitioners from the United States, United Kingdom, Canada, Australia, and New Zealand. Deputy Chief Downing has also worked with the Department of Justice and State Department, traveling throughout South America, Africa, Turkey, Poland, India, and Kenya to transition large national police organizations into democratic civilian policing models and overlay counter-terrorism enterprises on top of cities. His work in counter-terrorism has taken him to Israel, Jordan, Saudi Arabia, Bahrain, United Kingdom, Australia, Canada, Germany, Kenya, India, France, Afghanistan, and Iraq; all to examine smart practices and build a network of practitioners.
Deputy Chief Downing attended the University of Southern California where he received a Bachelor of Science Degree in Business Administration in 1982 and completed POST Command College in 1997, the FBI's Leadership in Counter-Terrorism (LinCT) in 2008, the Post Naval Graduate Executive Program in 2009, and the Senior Management Institute for Police at Boston (SMIP PERF) in 2012.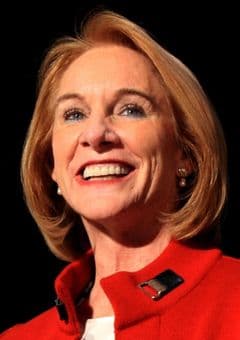 Jenny Durkan
Mayor, City of Seattle
Jenny A. Durkan is the 56th Mayor of Seattle becoming the city's first female mayor since the 1920s and its second openly LGBTQ elected Mayor. She took office in November 2017 with the challenge of making Seattle affordable and inclusive for all, and over the last year, she has faced unprecedented challenges of a global pandemic, an economic crisis, a civil rights reckoning, and a continuing climate crisis. As Mayor, she has focused on the public health response to COVID-19 including testing and vaccinations, assistance for small businesses and residents, affordable housing and homelessness, worker protections for domestic workers and rideshare drivers, and providing free college tuition to Seattle's high school graduates - while also delivering on essential city services. Before becoming Mayor, she was appointed by President Barack Obama to be the U.S. Attorney for the Western District of Washington, and served in that position from 2009-2014. Mayor Durkan, one of eight children, was raised in Seattle.? She graduated from the University of Notre Dame in 1980. After college, Mayor Durkan spent two years in Alaska, where she taught school and coached a girls basketball in a Yupik fishing village. She went on to earn her J.D. at the University of Washington School of Law. She and her partner, Dana, have two sons.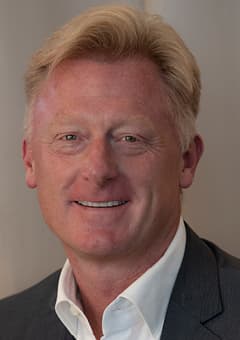 Hermann Elger is executive vice president and general manager of travel, hospitality, and health security at Sharecare, the digital health company that helps people unify and manage all their health in one place. Elger brings many years of hospitality management experience to the company, where he has overseen the product and growth strategy for Sharecare Health Security VERIFIED™ since its introduction in 2020. Developed in response to the COVID-19 pandemic, the technology-enabled VERIFIED platform empowers operational leaders –ranging from those at America's largest arenas in the U.S. to resorts and restaurants worldwide –to put health and safety at the forefront of exceptional guest and employee experiences.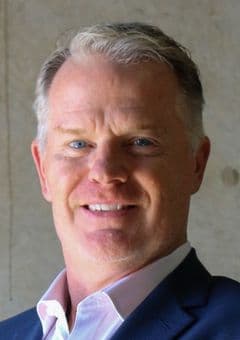 Peter Evans
Patriot One Technologies
Peter Evans has 25 years of experience leading organizations' digital transformation and innovation activities for customers in the telecom, cloud, SaaS, and security industries, both cyber and physical. Now with Patriot One, Peter is looking to bolster the security technology industry while improving the patron experience.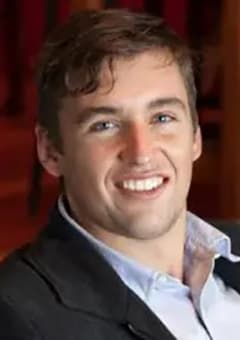 Ryan Everton
TURN Systems
Ryan Everton is the Founder of TURN, who built the company to be the largest reusability operator in Australia and New Zealand for the past nine years before launching in the US with SOUNDWaves. TURN is a comprehensive capture-and-reuse platform driven by smart hardware and software that incentivizes individuals to return products at scale, eliminating single-use plastic at live events.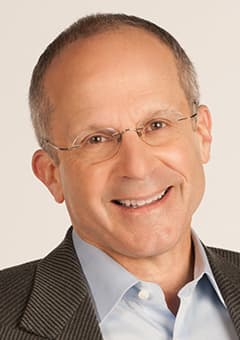 Kenneth Feld
Feld Entertainment
Kenneth Feld is the Chairman and Chief Executive Officer of Feld Entertainment® and under his leadership, has created the world's largest live, touring family entertainment company.
Working alongside his father, entertainment impresario Irvin Feld, Kenneth began with the company in 1970, shortly after the historic purchase of Ringling Bros. and Barnum & Bailey®. He would go on to become CEO in 1984 and grow Feld Entertainment exponentially under his stewardship.
In 1981, Kenneth began a partnership with The Walt Disney Company that lead to the creation of a new genre, the telling a full-length story on ice and the evolution of professional figure skating. Over its 40-year history, Disney On Ice has expanded to nine touring productions that visit 68 countries and attract more than 10 million audience members each year.
Following the acquisition of Feld Motor Sports in 2008, Kenneth carried forward his vision by moving the corporate headquarters to Ellenton, Florida, in order to house all of its productions under one roof. There, Feld Entertainment produces a wide variety of live family spectaculars, including Marvel Universe Live!, Sesame Street Live!, Jurassic World Live Tour, Disney Live! and multiple tours of Disney On Ice. The facility also acts as the corporate and operational nucleus for Feld Motor Sports and its best-known series, Monster Energy Supercross, the world's premier, off-road motorcycle racing championship and Monster Jam®, the adrenaline-charged, global sports entertainment franchise.
As Kenneth expands the family business, he also mentors and works closely with his three daughters, Nicole Feld and Alana Feld, both Executive Vice Presidents and Juliette Feld Grossman, the company's Chief Operating Officer.
As a graduate and active alumnus, Kenneth is Chairman of the Board of Trustees of Boston University.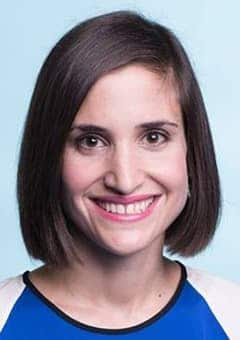 Juliette Feld Grossman
Feld Entertainment
Juliette Feld Grossman is Chief Operating Officer of Feld Entertainment®, the world's leader in live family entertainment. In her role, Juliette leads the company's strategic planning and business development initiatives.
Since joining the company, she has spearheaded the launch of Marvel Universe LIVE! and Jurassic World Live Tour and led the planning, branding and marketing for Monster Jamâ and Monster Energy Supercross, elevating the brands to premier sports and entertainment properties.
Juliette received her Bachelor of Arts degree from University of Chicago and MBA from Emory University. She is the daughter of Kenneth Feld, Chairman & CEO of Feld Entertainment, and granddaughter of Irvin Feld, founder of Feld Entertainment. Juliette lives in Sarasota, Florida with her husband and two children.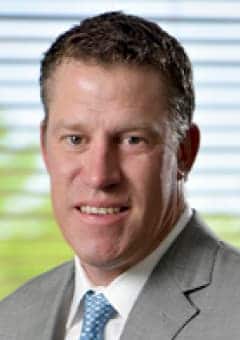 Dan Fisher
Ball Corporation
Daniel W. Fisher is the president of Ball Corporation. He was elected to his current position in 2021 to oversee global business operations for the organization. From 2016 to 2020, prior to his role as president, he served as the senior vice president for Ball Corporation and chief operating officer for the company's Global Beverage Packaging division.
Mr. Fisher joined Ball Corporation in 2010 as vice president, finance, North America for the Ball Metal Beverage Packaging division and held the role for three years. From 2013 to 2014, he served as senior vice president, finance and planning, for the North America Metal Beverage division. In 2014, he was promoted to president for North America Metal Beverage up until 2016, when he began serving as president for Beverage Packaging North and Central America.
Prior to his work with Ball Corporation, Mr. Fisher served as both a director and chief financial and information technology officer for Emerson Electric, formerly known as Daniel Industries and Emerson Process Management. He also held various leadership positions for Grey Mountain Partners, Thomson Industries (Danaher Corporation) and Bradken Corporation.
Mr. Fisher received a bachelor's degree in business administration and finance from Washington University, St. Louis, in 1995. He later attained an MBA with a focus in business administration from the University of Colorado, Denver, in 2003.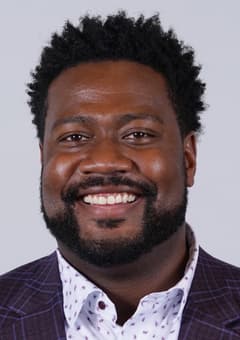 Everett "Fitz "Fitzhugh
Seattle Kraken
A native of Detroit, MI, Fitzhugh was announced as the Seattle Kraken's Team Broadcaster in August.
He spent the last five seasons with the Cincinnati Cyclones of the ECHL as their Director of Media Relations and Broadcasting. While in Cincinnati, he was responsible for all matters relating to broadcasting and media relations, including play-by-play for all home and away contests, press releases and media outreach, video content creation, team services, and more. He also served as the team's official spokesperson and has appeared on numerous local and national television and radio programs, along with several print publications.
His time in Cincinnati saw Fitzhugh achieve a few personal milestones as well, including broadcasting his first National Hockey League (NHL) game in September of 2018 when he announced the Washington Capitals/Boston Bruins preseason game. He was also named to the broadcast crew for the 2018 CCM/ECHL All-Star Classic on NHL Network, and was awarded the 2016-17 ECHL Award of Excellence for Public Relations in just his second year in the League.
Prior to his time in Cincinnati, the 31-year-old spent the 2014-15 season with the Youngstown Phantoms of the United States Hockey League (USHL) as the Media Relations Coordinator and Broadcaster. He also worked in the USHL League office from 2012-2014 as the Manager of Communications and Director of Social Media.
He is a 2011 graduate of Bowling Green State University in Bowling Green, OH, where he graduated with a degree in Sports Management. He also served as the play-by-play broadcaster for the BGSU hockey team from 2009-12. Fitzhugh, along with his fiancé, Shelly, is in the process of moving to the Seattle area.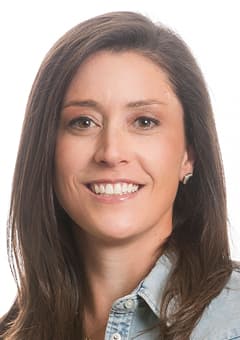 Kelly Flanigan
Live Nation
As President of the Capital Region, Kelly Flanigan oversees booking and business operations for Live Nation Concerts across the D.C market and surrounding area. A tenured member of the Live Nation team, Flanigan has spent the entirety of her 15-year career in the music industry with Live Nation, working her way up through various roles in talent booking for concerts, festival programming and venue operations. In fact Kellywas once an intern in the same market she is now leading.
She led her team to nearly double the territory's show volume over the past five years and provided key support to Live Nation's growing portfolio of venues and booking agreements. Working with venues ranging incapacity from 200 to 40,000, Kelly and her team are honored to continue to present artists from all genres of music and the arts to entertain and enhance the cultural diversity of D.C.
A Northern Virginia native, Kelly is passionate about supporting the region's music and entertainment industry and committed to serving her community. In April 2020, DC Mayor Muriel Bowser appointed Flanigan to her "ReOpen DC" Committee on Faith, Art, Culture, Hotels, Sports and Entertainment, created to help the city's strategic response to the impacts of the COVID-19 pandemic. As a member of the Recording Academy's Washington, DC Chapter and the Femme It Forward Mentor Program, Kelly take great pride in mentoring the next generation of music industry leaders.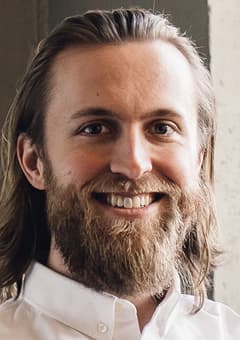 Ryan Fritsch is the Co-Founder of Cloud Paper and has called Seattle home since graduating from the University of Washington. He spent several years at notable technology startups including Uber and Convoy before shifting his efforts full time toward sustainability. Ryan launched Cloud Paper in 2019 with Co-Founder Austin Watkins with the goal of ending global deforestation caused by throwaway paper products.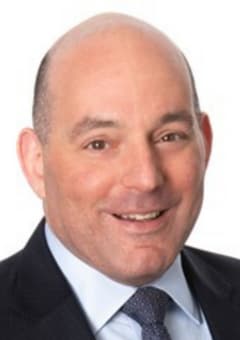 Jason Goldstein
Winston & Straw LLP
By building lasting relationships, Jason has earned the respect of national leaders in arena and stadium development as well as real estate finance. His collaborative approach to working with his clients enables all parties involved in the transactional matters he leads to achieve their commercial goals. Jason also has significant experience handling all aspects of complex financing and real estate transactions.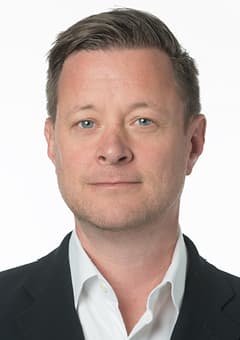 Dan Griffis
Oak View Group
With over 20 years of experience on both the brand side and the property side, Daniel Griffis has built his career by thinking differently. Daniel is currently the President of Global Partnerships at Oak View Group (OVG). OVG was founded in 2015 and is a global sports and entertainment company whose purpose is to be a positive disruption to business as usual in the sports and entertainment industry. The Global Partnerships division at OVG specializes in naming rights, sponsorship sales, partnership management and corporate brand consulting in sports and live entertainment. Daniel is one of the original members of OVG alongside Tim Leiweke and Irving Azoff and has helped to grow the company from 3 people to 550 people in less than 4 years. Before OVG, Daniel was an Officer and Vice President of Marketing at Target Corporation. Daniel managed a $450MM marketing budget for the company across a portfolio of Sports, Entertainment, Grocery, Fashion and Corporate Social Responsibility for the $76B company. Previous to Target, Dan spent 10 years running marketing and sales for Chip Ganassi Racing Teams, Inc. where he and the CGR team won 13 Championships, 4 Indianapolis 500's, 5 Rolex 24 Hour races and the Daytona 500. Dan raised over $1.7B in revenue for the team in a 10 year span. Earlier in his career, Dan also worked in the finance practice at KPMG consulting and then earned a MBA with distinction from the University of Michigan, Ross School of Business. Dan resides in Los Angeles with his wife Janna and his three children Riley (18), Holden (15) and Eliza (13).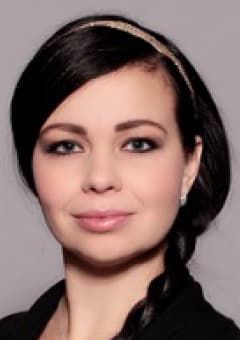 Dr. K Elizabeth Hawk
Ampersand Intelligence
Dr. Hawk is a physician scientist and President of Ampersand Intelligence. Her integrated MD/PhD training built a foundation to explore translational discoveries, understand the research process, and teach new emerging concepts. Following an undergraduate degree in Molecular Cell Biology at UC Berkley, Dr. Hawk completed a master's in medical radiation physics and a PhD in Neuroscience at The Chicago Medical School. She then completed her medical doctorate, residency and dual fellowship requirements at the University of Southern California (USC), and is now dual board certified in Nuclear and Molecular Medicine as well as Radiology. Currently, Dr. Hawk holds several national leadership positions in organized medicine and is internationally recognized as a thought leader in artificial intelligence applications. Throughout the COVID-19 pandemic, she has strategically applied her translational abilities to ensure sports, entertainment and hospitality spaces create safer environments for people to gather and thrive.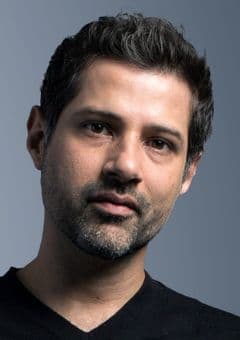 Ashish Hemrajani
BookMyShow
Ashish Hemrajani is the Founder and CEO of Big Tree Entertainment Private Limited, which operates BookMyShow, India's leading online entertainment platform, offering tickets and end-to-end management for live events and movies as also sports, games, musicals, etc. It is the one stop shop for all out-of-home entertainment offerings in India.
Ashish started his professional journey after completing his MBA specialising in Marketing in 1997. In 1999, he gave in to his passion for entrepreneurship and founded Big Tree Entertainment.
In 2007, seeing the growth in multiplexes and the increased credit and debit card penetration in the country, Ashish and his team launched BookMyShow as we know it today. While passionately driving his model for BookMyShow, he brought on board believing investors like TPG Growth, Stripes Group, SAIF Partners, Accel and Network 18 (Reliance). BookMyShow has also ventured into international territories and has expanded its operations to Dubai, Indonesia, Singapore and Sri Lanka.
While BookMyShow embodies the true spirit of entrepreneurship and is a classic example of how a simple idea can go a long way in resolving a pertinent problem, Ashish also continues to invest his energies in creating and nurturing the next generation of leaders and entrepreneurs, both within the organization and outside of it.
BookMyShow also gives back to the society through BookASmile, the charity initiative of the organization. Since its inception, BookASmile through the power of Re. 1 has positively impacted millions of lives across the country and continues to generate smiles within the lesser fortunate sections of the society. 
Ashish believes in balance and indulges in a couple of leisure activities that help him stay focussed, including sailing. The BookMyShow captain cool considers the sea as a great leveller. He sails every week and participates in sailing competitions regularly along with his crew. Apart from being out at sea, Ashish is also drawn to the philosophy of Vedanta.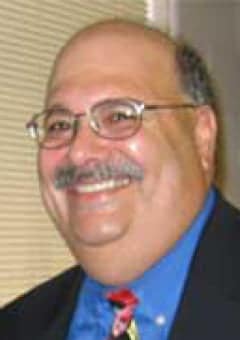 Carl Hirsch
Stafford Sport
Carl S. Hirsh is Managing Partner of Stafford Sports, LLC, one of the nation's leading advisory firms for the development, planning and operations of sports and entertainment facilities and properties. For more than 25 years, Mr. Hirsh has served both the private and the public sectors with equal expertise, success and dedication.
At Stafford Sports, Mr. Hirsh is responsible for creating development and financial strategies, as well as leading wide-ranging negotiations for public assembly facilities on behalf of public sector clients, private developers and professional sports franchises throughout the country. He serves as the liaison between owners, operators and tenants to provide the best possible results for his clients. He provides a wealth of industry expertise in the development of facility financing plans, negotiation of long-term tenant leases and facility operating agreements and management of all operational aspects of the new facility design and construction.
Under Mr. Hirsh's guidance, the staff at Stafford Sports counsels clients in the areas of strategic financial planning for new arena and stadium projects as well as identifying facility growth opportunities for existing venues.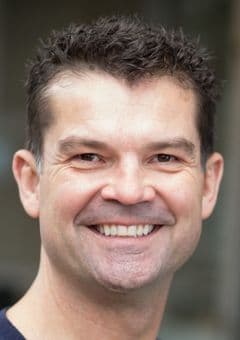 Todd Humphrey
Seattle Kraken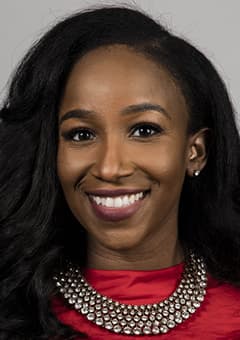 Jenn Hunter
Portland Trail Blazers
Hunter currently serves as the Sr. Director of Diversity, Equity and Inclusion (DEI) for the Portland Trail Blazers. In this role she leads the DEI strategy, policy and learning for the organization. wide variety of constituents within Brown University to align programmatic needs supporting inclusion initiatives. She oversees the execformulation of individual Diversity and Inclusion Action Plans, develops inclusion programs and workshops; supports student athletes and staff; provides best practices related to hiring, onboarding, retention of staff; and conducts climate assessments in regard to the department's Diversity and Inclusion Strategic Plan
She previously served as the Associate Director of Campus Life, and prior to that the Associate Athletic Director for Diversity & Inclusion Initiatives for Brown University, and was responsible for the creation and growth of the Department of Inclusion & Engagement within the University of Wisconsin Athletics. Hunter has spent time working at UC-Berkeley working directly with Cal basketball. She worked in New Orleans public schools, and has held various positions within professional sports. She earned a BA in Public Relations and Sports Administration from Howard University, and holds a Juris Doctor from Thurgood Marshall School of Law.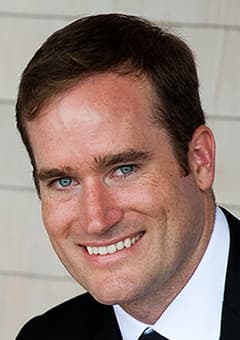 Tod Hynes is Founder, President, and a Board Member of XL Fleet. He founded the company in 2009 and leads the company's corporate strategy initiatives. Tod is also a Senior Lecturer at MIT, where he has taught a graduate course, Energy Ventures, since 2008, and co-founded the MIT Clean Energy Prize. He is on the board of the Woodwell Climate Research Center, a world leading climate science research center. Previously, Tod was the Director of Alternative Energy at Citizens Energy where he launched the company's wind development business. Prior to Citizens Energy, Tod founded a consulting and engineering company in clean distributed power generation. He has a Bachelor of Science in management science from MIT.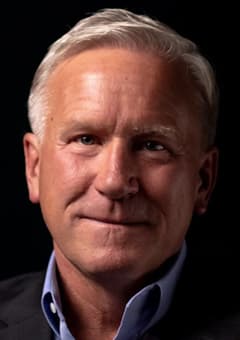 Scott Jenkins
Green Sports Alliance
Scott Jenkins has extensive experience in developing, opening, and operating sports venues including Mercedes-Benz Stadium in Atlanta, Safeco Field in Seattle, Lincoln Financial Field in Philadelphia, and Miller Park in Milwaukee. Jenkins is a pioneer in the environmental movement in sports and cofounder of the Green Sports Alliance where he has served as Board Chair the past 10 years. He was honored with the 2013 Natural Resources Defense Council Game Changer Award and the 2012 NW Energy Coalition Conservation Eagle Award. Jenkins graduated from the University of Wisconsin with a bachelor's degree in construction administration and the University of Washington's Executive MBA program.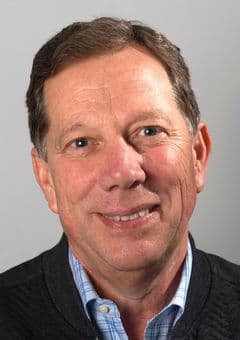 Ken Johnsen
Oak View Group
Ken has been OVG's lead on the construction of Climate Pledge Arena, home of the Seattle Kraken and Seattle Storm. For 30 years, Ken served as owner and principal of Shiels Obletz Johnsen, Inc. (SOJ), a Seattle-Portland development management firm. A driving force behind many major civic development projects in Seattle, he was Executive Director for the Public Facilities District in Seattle, which designed and built Safeco Field. Other projects he has managed include renovations of King Street Station and Pike Place Market and the design and construction of Seattle City Hall, Seattle Justice Center and Seattle Opera Headquarters. Ken led the design and engineering consultant team on Seattle's Central Waterfront Project and then managed the construction of Elliott Bay Seawall project. He also managed design and construction of the ShoWare Center, home of the Seattle Thunderbirds.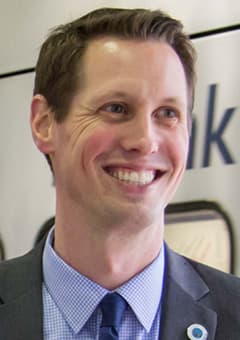 Rob Johnson
Seattle Kraken & Climate Pledge Arena
As the VP of Sustainability and Transportation for the Seattle Kraken and Climate Pledge Arena, Rob's responsible for making sure fans can safely, easily, and sustainably access the arena. He's also in charge of making sure the arena meets its goal to be the most sustainable live entertainment venue in the world. After more than a decade working at Washington's only public transit advocacy organization, Rob served nearly four years on the Seattle City Council. During his term Rob was chosen to serve on the Sound Transit board where he helped pass more than $50B in funding for expanded light rail and regional transit service. During his time in office he was also chosen to chair the Seattle region's transportation committee, responsible for distributing hundreds of millions of federal funds to cities, counties and transit agencies throughout the Puget Sound. A devotee and former student of Donald Shoup at UCLA, Rob eliminated off-street parking requirements throughout Seattle, dramatically expanded TOD projects throughout the region, and led the largest reform of Seattle's zoning code in 30 years allowing for more housing in Seattle while concurrently raising hundreds of millions of dollars for permanently affordable housing.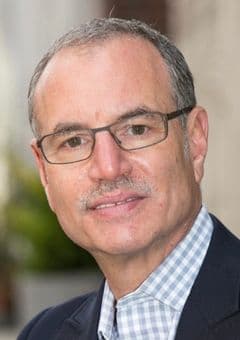 Brian Kabatznick
Oak View Group International
For over 30 years Mr. Kabatznick has worked within the United States and international entertainment business sector as senior executive for the world's leading companies. Since 2019, Brian oversees Oak View Group's international facilities expansion and development efforts throughout all global markets.
Previously, Brian managed AEG's expansion of facilities in Europe as their Vice President of Business Development. During his 12-year tenure Brian led the AEG Facilities team to develop new and/or existing stadium and arena venues across the UK, Scandinavia, and the European continent.
From 2015-2018 Brian also held the position of President of the European Arenas Association, a collective network of 36 arenas located in 21 European countries.
For 2 decades Brian worked for Ticketmaster US and Ticketmaster International in various capacities including as its Executive Vice President for its International division where he managed its worldwide businesses and led the acquisition opportunities for the world's leading ticketing company.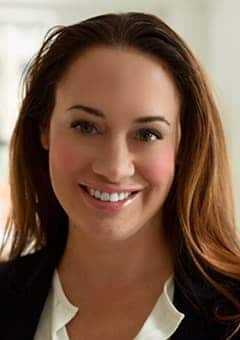 Jennifer Kearney
Gotham Energy 360
Before forming Gotham 360, Jennifer served as the Director of Energy Programs for New York-Presbyterian Hospital, the largest not-for-profit, non-sectarian hospital in the United States. In that role, Jennifer managed a $70 million energy procurement portfolio including power, renewables, natural gas, and fuel oil. In addition to procurement of supply, Jennifer oversaw the development and construction of an 8MW synchronous cogeneration system, which was the first of its kind in the borough of Manhattan. Her efforts resulted in savings of over $11 million annually, and ongoing national recognition by the EPA as an ENERGY STAR Partner of the Year.
Leveraging her expertise in the healthcare space, Jennifer founded Gotham 360 to support other healthcare organizations with strategies for the development and deployment of energy programs based on combining established best practices with innovation in the implementation of new technologies. Clients from the higher education, industrial, multi-family, and commercial sectors soon followed, and today, Gotham 360 is recognized as a groundbreaking, woman-owned business addressing complex challenges in energy management, efficiency, resiliency, and sustainability.
Jennifer has both authored and been the subject of several articles published in national energy journals including Cogeneration & Onsite Power Production, Breakthrough, and Healthcare Facilities Management. She sits on the Advisory Board of Enterprising Women magazine and is committed to the empowerment of women globally in both her professional and personal life.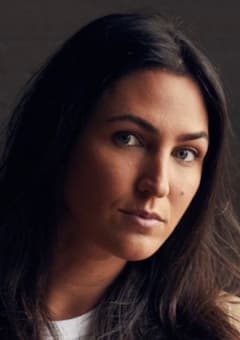 Katherine Keating
SOUNDwaves
Katherine's professional career spans two decades with a focus on politics, media, and impact investments. Following a stint as a Political Advisor to the New South Wales Government in Australia, Katherine founded a consulting firm, advising corporations, governments, industry bodies, media entities, and not-for-profit organizations. In 2010 she joined VICE Media as Global Publisher, launching the company's impact platform. There, she oversaw partnerships and advocacy campaigns with organizations such as Unilever, Colgate, Ford Motors and The Gates Foundation. In 2018 she joined Sound Ventures, Ashton Kutcher and Guy Oseary's venture capital firm, as their Chief Sustainability and Strategy Officer. She is now the Managing Partner of SOUNDWaves, SOUND's dedicated ESG investment group.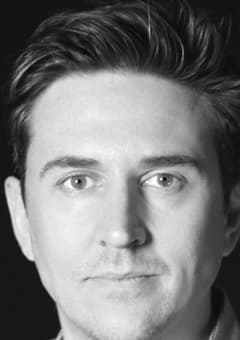 Danny is part of Canva's Global Strategic Partnership Team, leading initiatives that unlock the power of visual storytelling across sports and other businesses. Most recently, he led Content Strategy, Acquisition, Production and Programming at NextVR, one of the world's most innovative technology platforms. This built on his four years with Twitter, as Head of Sports (North America) as well as the Chairman of the Global TV Team. Danny has also been a senior TV Producer for some of the world's leading broadcasters including ESPN the internationally-renowned public affairs program 60 Minutes.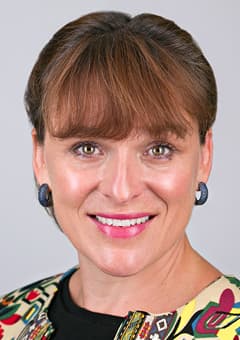 Jessica Koravos
Oak View Group International & The Really Useful Group
Jessica is the President of The Really Useful Group, Andrew Lloyd Webber's global production and licensing company, where she oversees some of the world's biggest theatrical titles including The Phantom of the Opera, Cats, Jesus Christ Superstar and School of Rock. She is also Co-Chair (with Tim Leiweke) of Oak View Group International, where she is involved with numerous new build arena projects around the world. Prior to that, Jessica spent nine years at AEG variously as General Counsel, Chief Operating Officer and Managing Director of AEG Live International (now AEG Presents).
Before joining AEG, Jessica was a partner at Holme Roberts & Owen (now Bryan Cave) in London, where her main focus was on international acquisitions, corporate re-structuring, and finance transactions within the media and entertainment sector.
She is a graduate of Oxford University and remains a qualified lawyer in both the UK and California.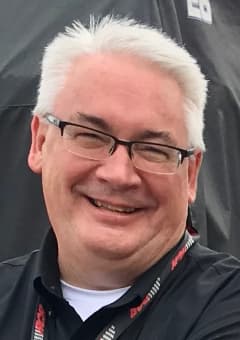 R.C. Lawler
Grainger Consulting Services
R.C. Lawler is Director, of Grainger Consulting Services, North America. He has over 30 years of experience advising clients on ways to improve efficiency and cost control in indirect materials. Expertise in inventory management, procurement, supply chain, business acquisitions and integrations, operations, emergency response, and business continuity. R.C. launched the Grainger Consulting team nearly 20 years ago and leads this team that provides consulting services & solutions with emphasis on procurement & management of indirect materials supplies utilizing Lean / Six Sigma methodologies & tools. Specifically focused on total cost reduction, inventory management optimization, productivity improvements, driving MRO savings, safety and sustainability for all types of organizations.
W.W. Grainger, Inc., with 2020 sales of $11.8 Billion, is North America's leading broad line supplier of maintenance, repair and operating products (MRO), with operations also in Europe, Asia and Latin America.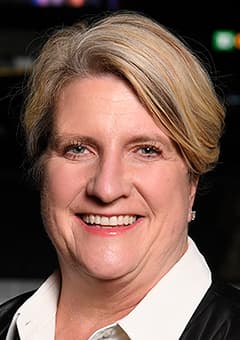 Amy Latimer
TD Garden | Delaware North
Amy Latimer is President of TD Garden, one of the most active, highly regarded and successful sports and entertainment venues in North America. Latimer also works directly with Delaware North, the owner and operator of TD Garden, by overseeing its client and contract retention support and enabling base business growth.
Latimer was part of the inaugural executive team at the TD Garden and started as the Director of Marketing in 1995. Later, she launched the arena's first e-business department, where she led a team dedicated to harnessing database marketing and website strategy.
Latimer's growth within the arena continued as she served for six seasons as Senior Vice President of Sales & Marketing, responsible for developing and leading all sales and marketing strategies for the Boston Bruins and TD Garden. In 2012, Latimer was named president of the arena.Under Latimer's leadership, TD Garden has transformed. As arena president, she has led a $70 million, floor-to-ceiling renovation in 2015 and a multilevel, $100+ million, 50,000- square-foot expansion of the arena which opened to the public in 2019. Dubbed TD Garden's Legendary Transformation, this project provided a completely enhanced fan experience, from new entrances, re-imagined premium products and amenities, state-of-the-art vertical transportation and several new bars, lounges and seating areas.
A recognized leader in the sports and arena industry, Latimer was named one of Sports Business Journal's "Game Changers" in 2011, "WISE Woman of the Year" in 2015 and a "Boston Business Power Player" in 2017 by Boston Magazine. With Latimer at the helm, TD Garden has been consistently ranked among The Boston Globe's "Top 100 Women-led businesses in Boston." Additionally, she was appointed to the Massachusetts Convention Center Authority's board of directors, serves on the Massachusetts Large Venue Security Task Force, and named to the New England Advisory Council for the Boston Federal Reserve.
Thanks to her extensive experience and knowledge in the sports and arena industry, she continues to raise the profile for Boston's premier sports and entertainment arena by attracting national and international events, including the 2015 NCAA Frozen Four, 2016 ISU World Figure Skating Championships, the 2018 NCAA Men's Basketball East Regional and the upcoming 2022 NCAA Men's Ice Hockey Frozen Four.
Throughout her tenure at TD Garden, Latimer has overseen and participated in many of the arena's charitable endeavors via Garden Neighborhood Charities, the arena's philanthropic arm, and the Boston Bruins Foundation. Latimer currently serves as the Executive Director of Garden Neighborhood Charities in addition to serving on the MA State Advisory Board for The Salvation Army, the MIAA Educational Athletic Advisory Board, The Special Olympics of MA Advisory Board, and sits on the Board of Directors for Shooting Touch. She continues to play a key role in developing and hosting annual events, volunteer opportunities and financial support of community partners such as The Salvation Army, Action for Boston Community Development, Friends of Boston's Homeless, Good Sports and The Special Olympics Massachusetts.
The native of Ellicott City, MD received her degree in Political Science from the University of Rhode Island, which she attended on a full basketball scholarship. Latimer also took political management courses at George Washington University and worked for Empower America while living in Washington, D.C. She currently resided in Topsfield, Massachusetts with her husband Jody and their three sons.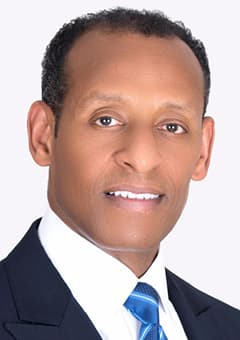 Timothy Lea
Sacramento Kings & Golden 1 Center
Timothy Lea begins his fourth season as vice president of security operations. Lea leads the development, coordination and implementation of enterprise-wide security and crisis management strategies for the Sacramento Kings organization, Sacramento Kings basketball team, and the Golden 1 Center – a multi-functional sports and entertainment arena. He oversees security operations for surrounding mixed-use entertainment, hotel, and residential complex, and also serves on the NBA Arena Security Directors Advisory Committee.
Prior to joining the Kings, Lea spent more than 20 years as a Special Agent with the U.S. Secret Service, completing his career as the Special Agent in Charge of the Office of Intergovernmental and Legislative Affairs, where he coordinated and implemented strategic policies in support of the integrated mission of the agency. His work included the protection U.S. Presidents; Vice Presidents; foreign Heads of State & Government; the development of site security plans; and leading security planning operations for National Special Security Events. In addition, he spent time investigating complex financial crimes, counterfeit currency schemes, and protective intelligence threats.
A native of Wisconsin, Lea received his bachelor's degree and MBA from Concordia University Wisconsin, and holds a master's degree in National Security and Strategic Studies from the U.S. Naval War College.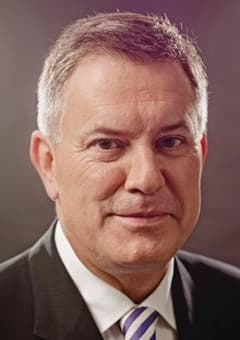 Tim Leiweke
Oak View Group
Tim Leiweke founded Oak View Group (OVG) in 2015 and serves as the company's CEO. With over 30 years of global sports and entertainment experience, Leiweke is a widely respected industry leader and has been deeply involved in the evolution of the NHL, NBA and MLS. Leiweke partnered with music industry titan Irving Azoff to launch OVG, a development and investment company comprised of an Arena & Stadium Alliance, a sponsorship subsidiary, a security advisory group, and a venture fund division which most recently acquired Pollstar publication and conferences.
Prior to OVG, Leiweke served as President and CEO of Maple Leaf Sports & Entertainment (MLSE). In his first year with MLSE, Leiweke led a transformation of the Toronto Raptors, which resulted in a record for wins and back-to-back Division Championships. With Toronto FC, Leiweke orchestrated a dramatic overhaul, which ignited the club's first ever playoff berth in 2015. It was during this time that Leiweke ranked fifth on the Sports Business Journal's 50 Most Influential and eighth on Billboard's 100 Most Powerful in Music – the only President & CEO to rank on both lists.
During his 18 years at the helm of AEG, Leiweke led the company's evolution into a global live entertainment organization capable of developing, producing, marketing and managing sports and entertainment programming in its venues worldwide. It was through Leiweke's vision that the $2.5 billion L.A. LIVE complex was built in Downtown Los Angeles, adjacent to the STAPLES Center and the Los Angeles Convention Center. In addition, Leiweke was the architect of AEG's global expansion, including development of O2 Arenas and stadiums in London, China and Germany. Leiweke then built AEG Live into the second largest promoter in the world with artists including Paul McCartney, Taylor Swift, Rolling Stones, Black Eyed Peas, Kenny Chesney, Celine Dion, The Eagles and Katy Perry. AEG Live also became one of the world's largest festival organizers through partnerships with the Coachella and Stagecoach Festivals.
Deeply committed to the community, Tim and his family dedicate their time to a range of charitable initiatives. Through their work, the Leiwekes have been recognized by numerous organizations, including the Anti-Defamation League's 2007 Humanitarian Award, Father of the Year by the American Diabetes Association and the Muscular Dystrophy Association's Man of the Year.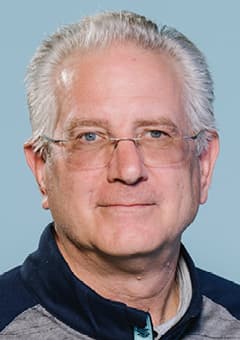 Tod Leiweke
Seattle Kraken
Tod Leiweke is the Chief Executive Officer (CEO) for Seattle Hockey Partners. Leiweke is responsible for building a world-class NHL expansion team. He will also be responsible for the redevelopment of the Arena at Seattle Center. This $1.6B enterprise will be transformative to Seattle Center and is the largest private investment in the history of sports in Seattle.
Prior to being appointed CEO in April 2018, Leiweke served as Chief Operating Officer of the NFL for three years where he oversaw day to day operations of the League. These duties included football operations, international operations, marketing, player health and safety, the NFL Network and strategic planning.
From 2010 to 2015, he served as the CEO of Tampa Bay Sports & Entertainment where he was responsible for all operations of the Tampa Bay Lightning and Amalie Arena. During his tenure, the Tampa Bay Lightning progressed from non-contender to Stanley Cup Finalist. Leiweke was also instrumental in the development of a major $3B real estate project that today is transforming the Tampa waterfront.
Previously, Leiweke was the CEO of the Seattle Seahawks and Vulcan Sports & Entertainment where he oversaw all functions of the club. In his final season with the Seahawks, Leiweke played an instrumental role in recruiting Pete Carroll and John Schneider to the Seahawks, which resulted in a 2014 Super Bowl win. Leiweke launched the Seattle Sounders FC, which set the standard for all Major League Soccer teams to follow.
Leiweke also led the King County United Way 2009 Campaign that reached the goal of over $100 million dollars raised. That campaign was capped with a climb, and summit of Mount Rainier with NFL Commissioner Roger Goodell. Leiweke was instrumental in launching the annual PGA TOUR's Boeing Classic golf tournament in 2005, which benefitted Virginia Mason Medical Center and the Benaroya Research Institute.
Additionally, Leiweke served as President of the expansion team the Minnesota Wild, and launched national charity program, The First Tee, which is the largest diversity program in the history of golf.
In 2009, Leiweke was named CEO of the Year by the Puget Sound Business Journal and also by the Seattle Sports Commission. He is a member of the National Football Hall of Fame and each of the teams he has led have won numerous awards for fan relations.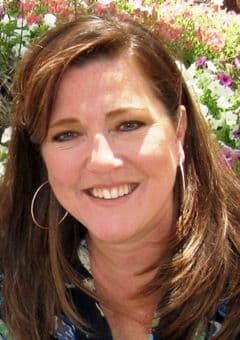 Terri Liebler
Live Nation
Terri Liebler has been part of the sports and entertainment industry for more than 25 years. Currently, as Senior Vice President of Sales and Strategy for Media and Sponsorships at Live Nation Entertainment (which includes Ticketmaster), she manages the integrity of sales products for the company and its clients.
While Live Nation's venues are currently her primary focus, Terri and her team focus on collaborating new product innovation, reinventing sales strategies for traditional assets, and facilitating solutions for extremely challenging processes are the key pillars to her success and longevity. One of her current Live Nation venue projects is a partnership with Mark Cuban bringing a "venue of the future" known as the HiFi - to the Dallas market.
Previously, she was part of the NBA Seattle SuperSonics management team when they played Michael Jordan and The Chicago Bulls in the 1996 NBA Finals; the Premium Seat Team for the 1996 Olympics in Atlanta, GA and the San Antonio Alamodome venue operations team helping to open the venue in 1993 along with the NBA San Antonio Spurs. Throughout her career, Terri has helped to open and/or actively participated in the renovation of more than twenty-five major sports and entertainment venues – including legendary music venues like the House of Blues and the iconic Fillmore properties.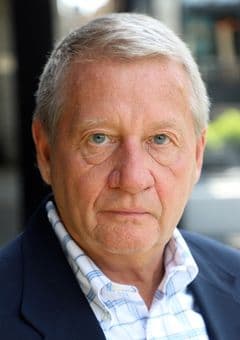 Peter Luukko
Oak View Group
Peter Luukko is instrumental in overseeing growth for the company by acquiring new facilities, managing relationships with promoters, artists, and managers, and consulting with developers, city officials and team owners. Additionally, he is Executive Chairman of the Florida Panthers Hockey Club and Sunrise Sports and Entertainment. Under Peter's leadership, the franchise experienced several accomplishments including hosting the 2015 National Hockey League Draft and a significant increase in ticket and corporate partnership revenue. Luukko's management also resulted in an increase in bookings of a variety of prominent shows at the team's home venue, the BB&T Center.
Peter previously served as President and Chief Operating Officer of Comcast-Spectacor, L.P. for more than 25 years, overseeing the Philadelphia Flyers of the NHL, while serving as a member of the National Hockey League Board of Governors. He oversaw Comcast-Spectacor's facility-management business, Global Spectrum (now Spectra) which ran more than 125 sports arenas, stadiums, and convention centers. He was also responsible for the expansion of Comcast-Spectacor's broad range of businesses including its food and beverage, ticketing, and sponsorship sales divisions.
Under Peter's leadership, Comcast-Spectacor helped Philadelphia garner national attention and awareness by attracting several high-profile events to the city of Philadelphia, including the 2000 Republican National Convention, the 2000 NCAA Women's Final Four, the 2001 NCAA Men's East Regionals, the 2001 and 2002 X-Games, the 2002 NBA All-Star Weekend, the 2008 U.S. Olympic Team Trials for Gymnastics, the 2011 NCAA Wrestling Championships, the 2014 NCAA Frozen Four, and several other sports and entertainment events.
As President of the Flyers, he played an instrumental role in his club participating in two Winter Classics (2010 and 2012), while also hosting the 2014 NHL Draft. A recognized leader in the facility management industry, Peter was the 2000 recipient of the City of Hope's Tri-State Labor Award. He also received the 2002 prestigious Harold J. Vander Zwaag Distinguished Alumnus Award from the Sports Management Program of the University of Massachusetts for his accomplishments in the field of sports management. He received the 2013 Police Athletic League PAL Award for his contributions to the Philadelphia community.
In 2013, Peter and Comcast-Spectacor Chairman, Ed Snider, ranked 43rd on Street & Smith's Sports Business Journal's prestigious list of the Top 50 Most Influential Leaders in Sports Business. They were also two-time winners of Venues Today's Hall of Headlines. He also was named one of Billboard Magazine's Power 100 (2012 and 2013).
Peter serves as an active member of the Board of Directors of Pointstreak Sports Technologies Inc., a Toronto company that develops sports-related software, including 50/50 raffle technology, increasingly used at sports facilities across North America. He also serves as Chairman of the Board of Directors of Philly Sports Holdings, an Exton, PA based holding company that operates Sports Vault and Strategic Sports Marketing. Peter is a hockey player, hockey coach, and hockey parent. He is a graduate of the University of Massachusetts. Peter and his wife, Casey, have three children Nick, Dana, and Max.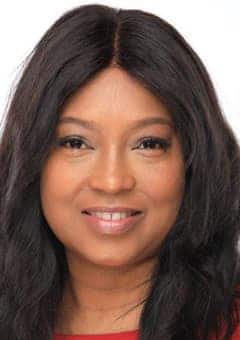 Camye Mackey
Atlanta Hawks
Camye Mackey is currently the Executive Vice President and Chief People, Diversity, Equity and Inclusion Officer for the Atlanta Hawks and State Farm Arena. In her role as the club's top Human Resources and Diversity executive, Mackey leads the team responsible for strategic development and implementation of the people philosophy and culture. Mackey's priorities are leadership development, employee culture, embedding DEI within all aspects of the business and providing the essential link between employee engagement, fan/client experience and business outcomes. Under her leadership, the Hawks won the Most Effective Recruitment Strategy award in the 2019 HR Excellence Awards presented by Atlanta Business Chronicle, the Front Office Sports 2019 and 2020 Best Employers in Sports award and named a 2021 Top Workplace in USA.
Prior to joining the Hawks, Mackey established a proven track record of leadership experience within diverse companies and industries that included positions with MGM Resorts International, Walt Disney World, Special Olympics International and B. F. Saul Hospitality Group (owned and operated Hilton, Marriott International and Intercontinental properties). In addition, she owned and operated a full-service HR Consulting firm that serviced notable clients such as the American Red Cross, Walt Disney World, George Mason University, Health Central Hospital and Special Olympics Florida.
Mackey holds an M.A. in Organizational Management from the University of Phoenix and a B.B.A. in Business Management from Howard University. She has spoken at several human resource conferences and served on the board of directors at Virginia Tech's Department of Hospitality & Tourism Management, Special Olympics Florida and currently resides on the Atlanta CHRO Governing Body and is a SHRM-Atlanta Board Member.
Mackey calls Milton, GA home and enjoys an active lifestyle with her husband, Karl, and three daughters Jazmin, Jada and Julia.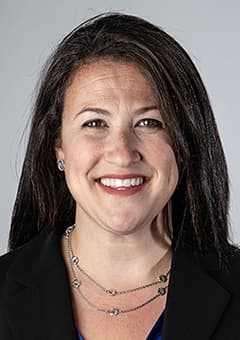 Amanda Mann
Portland Trailblazers & Moda Center
Amanda Mann, Senior Vice President and General Manager of Rose Quarter Operations, enters her sixth season with Rip City Management and the Trail Blazers in 2021-22. Mann oversees all Event Operations including Booking, Ticket Operations, Production, Guest Experience and Security as well as all Facility Operations including Sustainability, Environmental Services, Engineering and Maintenance for Moda Center, Veterans Memorial Coliseum and the Rose Quarter campus. Under Mann's leadership, Moda Center became the first-ever existing LEED O+M v.4.1 Platinum venue in 2019. Mann also serves as a liaison with Levy Restaurants – concessionaire to the Rose Quarter. In 2021, Mann was selected to the 11th annual class of Sports Business Journal's "Game Changers: Women in Sports Business," exemplifying what it means to be a game changer in the sports and entertainment industry.
Mann has been spearheading Moda Center's effort to be safe and secure amidst the COVID-19 global pandemic. Strictly following CDC guidelines and with the coordination of public health experts, global officials and the NBA, Mann and her team have implemented changes and increased protocols at Moda Center to ensure the health and safety of all employees, fans, players and touring events. Amongst the changes are receiving The WELL Building Standard Certification which includes meeting AHRAE standards, new cleaning and disinfecting products and procedures, touch-free features in all restrooms, improved HVAC filters and more.
Prior to joining the organization, Mann served as Assistant General Manager, VP of Booking & Event Operations at Toyota Center in Houston, Texas, as well as VP of Booking for Clear Channel Entertainment, Texas. Mann graduated with a bachelor's degree in Computer Science and Mathematics from the School of Engineering at Vanderbilt University. Amanda currently resides in Northeast Portland with her husband and two daughters.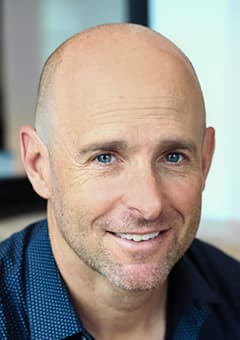 David Marcus
Ticketmaster Music
David Marcus is Ticketmaster's EVP, Global Music, responsible for the company's concert ticketing division, which focuses on designing and delivering technology solutions to more than 1,000 touring artists and their promoters each year. Ticketmaster's products give these artists the ability to capture demand, optimize their onsales, ticket pricing, packaging and ticket delivery, and deliver new products to fans, including NFT digital collectibles. Before joining Ticketmaster, Marcus held executive roles at a variety of music and technology companies, including Warner Music Group and ScoreBig. Marcus began his career as an entertainment and intellectual property attorney. He is a graduate of the Boalt Hall School of Law at UC Berkeley and has an undergraduate degree in Finance from the University of Illinois.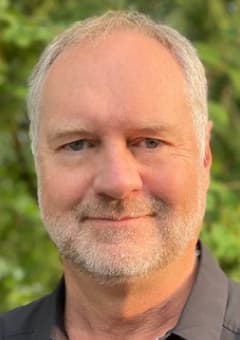 Michael Martin
Effect Partners and r.Cup
Michael Martin is the Founder and CEO of Effect Partners and r.Cup. He has been an innovator in sustainability and social change impact and marketing for over 30 years, starting with the non-profit, Concerts for the Environment.
Michael introduced many of the greening practices currently being used in the live event industry today. He has worked with hundreds of the music industry's leading artists and tours including Jack Johnson, U2, Dave Matthews Band, and Rolling Stones. He developed the first-ever, national global warming campaign with Dave Matthews Band uniting the top 20 environmental groups and produced multiple 500,000 attendee nationally broadcast Earth Day events on the National Mall. He has developed sustainability & marketing strategies for brands including Live Nation, AEG, Toyota, UPS, Target Clif Bar, and Apple Computer.
Effect Partners is a social change enterprise, inspiring impactful business solutions powered by music, art, and culture. His latest venture, r.Cup, disrupts the wasteful single-use plastic cup at live events. r.Cup reduces the environmental impact of live events with a reusable, recyclable, rental cup program. Michael also recently catalyzed the formation of the Music Sustainability Association—a hyper inclusive member driven association by and for the music industry to collaborate, facilitate and expedite systemic solutions to the biggest environmental challenges that threaten the music industry and humanity.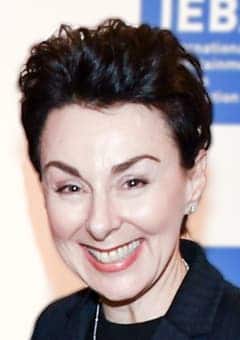 Pam Matthews
International Entertainment Buyers Association
Pam Matthews is a proven leader with four decades in the entertainment business. She began her career at age fifteen as a runner for Mid South Concerts in Memphis. Today, she serves the industry as executive director of one of its most influential trade organizations. Matthews toured internationally as an accountant for KISS and Ozzy Osbourne in the early 80s and was part of the team that constructed and managed Starwood Amphitheater, the first venue owned & operated by Pace Concerts (later Live Nation). In 1988, Matthews began her twelve-year tenure with The Judds and Wynonna. Matthews was named General Manager of Nashville's Ryman Auditorium in 2000. During her eight years managing the historic venue, the Ryman rose to prominence as one of the top-grossing theaters in the world. IEBA chose Matthews to be its Executive Director in 2013. In 2017, IEBA established its Educational Outreach Fund, a 501(c)(3) charity that has permanently endowed over $1 million in scholarships and awards more than $75k annually to students across the U.S.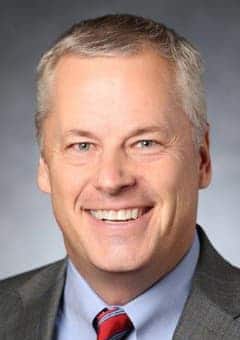 STEVE MATTSON
OVG Facilities & Climate Pledge Arena
Steve joined OVG in 2017 as EVP and General Manager for Climate Pledge Arena – Steve has full responsibility for the day-to-day management of 18,000-seat multi-purpose facility. Prior to joining OVG, Steve spent 27 years at Target Center in Minneapolis, the final 16 years as VP and General Manager of the City-owned venue. Before his tenure at Target Center, Steve was a CPA with Deloitte and worked in Finance with 3M. He and his wife, Marissa, live in Mercer Island, WA with 3 sons.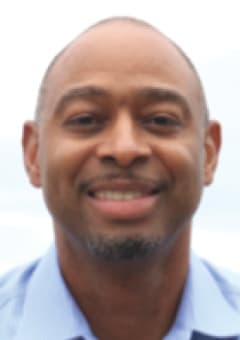 Roger McClendon
Green Sports Alliance
Roger McClendon is the Executive Director of the Green Sports Alliance. In his role, he leads the Alliance of international sports and stadium executives, as well as sustainability experts, to use sports as a vehicle to promote healthy, sustainability communities throughout the world McClendon is a results-driven executive with deep global experience in the development and deployment of engineering innovation and sustainability/supply-chain management strategies for domestic and international operations.
Prior to this role, he was the first-ever Chief Sustainability Officer for Yum! Brands, Inc. Roger created corporate social responsibility strategies, global environmental policies and restaurant sustainability development standards and implemented them company-wide, making the company the second largest developer of green restaurants in the world. He ensured all brand restaurants operated efficiently and minimized environmental impact through innovation, helping the company be named to the Dow Jones Sustainability North America Index and among the Top 100 Best Corporate Citizens by Corporate Responsibility Magazine (2017). Earlier at Yum!, Roger was Senior Director YUM Global Engineering and Facilities, Restaurant Excellence for Yum Restaurants Global – A&W, KFC, Long John Silvers, Pizza Hut, Taco Bell, responsible for developing the standards, strategies and tactics to ensure global quality standards, engineering standards and operational standards.
Roger has held a number of roles and board positions, including positions with the University of Louisville Speed School of Engineering, Kentucky Center for African American Heritage, Habitat for Humanity, Louisville Sports Commission, Kentucky Minority Business Council, and McClendon Institute for Learning Community Outreach Programs.
Roger's other passion is basketball. He was a McDonald's All-American in 1984, one of the top 25 high school basketball players in the nation and went on to be a four-year starter who closed his University of Cincinnati men's basketball career as the No. 2 scorer, second only to Oscar Robertson at the time. He was inducted into the UC Athletics Hall of Fame in 1998.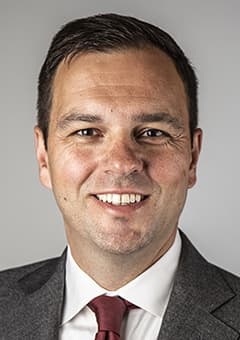 Chris McGowan
Vulcan Sports & Entertainment
Chris McGowan serves as Chief Executive Officer of Vulcan Sports & Entertainment (VSE), where he is responsible for business operations of VSE sports franchises and facilities, including the Portland Trail Blazers (NBA) and Seattle Seahawks (NFL). Chris also serves as VSE representative for the ownership stake in the Seattle Sounders (MLS).
Named Trail Blazers and Rose Quarter President & Chief Executive Officer in October 2012, McGowan, 47, moved to the Pacific Northwest from Los Angeles-based Anschutz Entertainment Group (AEG), where he was recognized by the Sports Business Journal in its exclusive "Forty Under 40" list in 2012. McGowan spent 16 years with AEG, including a final assignment as Chief Operating Officer of AEG Sports, before becoming one of the NBA's youngest CEOs. Prior to ending his time with AEG Sports, McGowan was a part of a Stanley Cup Championship run for the LA Kings in the National Hockey League; an MLS Cup title for the LA Galaxy and played an important role in opening one of the country's most iconic sports and entertainment venues – Staples Center.
Retaining his current responsibilities as President and CEO of the Portland Trail Blazers and Rose Quarter, McGowan oversees the day-to-day operations of the Trail Blazers and Rose Quarter including arena operations, ticket sales and service, corporate partnerships, premium seating, analytics, marketing, corporate communications, broadcasting, social responsibility, digital, finance and human resources. Since joining the organization, the Trail Blazers and Rose Quarter have seen dramatic increases in all key revenue areas including ticket sales, sponsorship, retail, arena operations, and food and beverage.
In 2020, McGowan spearheaded the initiative to fight racial injustice and expand diversity, equity and inclusion efforts in the community. Under his guidance, the Trail Blazers launched the Racial Injustice Initiative, consisting of an organization-wide commitment to fight racism with the creation of the Racial Injustice Fund of the Trail Blazers Foundation. The Fund, seeded by $200,000 in donations from the company, employees, players and coaches and continually funded by donations from fans and partners, will support nonprofit organizations advocating for racial justice and police reform at the local and national level.
In 2013, McGowan led a business restructuring to self-operate the Moda Center, Veterans Memorial Coliseum and Rose Quarter campus. Through a significant partnership with Live Nation and event ticketing systems under Ticketmaster, McGowan has driven an unprecedented variety of events to the Rose Quarter, including Paul McCartney, Justin Timberlake, Elton John, Katy Perry, Garth Brooks, Taylor Swift, Bruno Mars, Billy Joel, the 2019 NCAA Women's Regional Basketball Tournament, the 2015 NCAA Men's Basketball Tournament, and PK80 Invitational – a groundbreaking college basketball tournament featuring 16 of the country's top teams in a double-bracket format honoring the 80th birthday of Nike co-founder Phil Knight in 2017.
In August 2013, McGowan and his team negotiated a community partnership with Moda Health that included naming rights to the Moda Center. Together, Moda and the Trail Blazers have energized Portland's hub for sports and entertainment, creating an urban showcase for healthy, active living. Chicago-based Performance Health joined the Trail Blazers and Moda's focus on active lifestyles with its Biofreeze product as the team's first-ever jersey patch branding sponsor beginning with the 2018-19 NBA season.
McGowan has piloted major venue and technological improvements to the Rose Quarter campus and Trail Blazers Practice Facility, including $16 million in capital improvements. This includes the refurbishment of 1,800 seats in the Kuni Lexus Club Level; renovation of 44 of the arena's private suites; construction of 24 theatre-style premium boxes called Studio Suites; opening of an exclusive "speakeasy-style" club called Oro Fino; the creation of a glass-enclosed bar on the arena's top level named The Pines and Dr. Jack's bar on the Rose Quarter campus.
He has taken advantage of Portland's thriving food culture by bringing local fare and some of the city's popular restaurants to Moda Center, including Killer Burger, Salt & Straw, Sizzle Pie, Daddy D's and Tamale Boy. In 2013, McGowan signed Levy as the Rose Quarter's food and beverage partner for award-winning culinary vision, hospitality and customer service. A new agreement with Levy subsidiary Rank + Rally also oversees the Trail Blazers retail store, Rip City Clothing Co.
Under McGowan's leadership, the organization's charitable giving has increased annually thanks to new funding sources, including proceeds from the Trail Blazers specialty license plates for Oregon vehicles. During the 2019-2020 season, the team's cash grants and donations exceeded $1.186M benefitting schools and nonprofits in Oregon and Southwest Washington.
Sports Business Journal recognized McGowan's accomplishments at AEG Sports by naming him to their exclusive "Forty Under 40" list in March 2012. In 2017, McGowan was honored as one of the "Business Executives of the Year" by the Portland Business Journal. Locally, McGowan volunteers as a board member of Doernbecher Children's Hospital Foundation; Oregon Sports Authority; and the Trail Blazers Foundation.
In 2017, McGowan's role expanded when he was named President of Vulcan Arts + Entertainment. In this role, he focused on driving a comprehensive strategy for development, sales, and marketing across a portfolio of consumer-facing entities, including h Club London, h Club LA, Cinerama and Seattle Art Fair. Vulcan Arts + Entertainment also advanced the activities of the Museum of Pop Culture (MoPOP), Flying Heritage & Combat Armor Museum, and Living Computers: Museum + Labs.
In 2018, McGowan was named to the additional role of CEO of Vulcan Sports & Entertainment, where his responsibilities expanded further into the professional sports franchises and entertainment properties in the Vulcan portfolio. McGowan manages a cross-functional executive team in both Portland and Seattle in leading these business operations.
McGowan earned his bachelor's degree in International Relations from the University of Delaware in 1996, where he was captain of the soccer team. Chris, his wife Susan, and their two sons, Ryan (18) and Kyle (16), reside in Southwest Portland.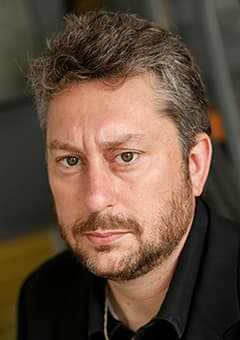 Jason McLennan
McLennan Design
Considered one of the world's most influential individuals in the field of architecture and the green building movement today, Jason is a highly sought out architect, designer, consultant and thought leader around the planet. He is the recipient of the prestigious Buckminster Fuller Prize (the planet's top prize for socially responsible design). He has been called the 'Steve Jobs' of the green building industry, a "World Changer" by GreenBiz magazine and he is an Award of Excellence winner for Engineering News Record - one of the only individuals in the architecture profession to have won the award in its 50+ year history.
McLennan is the creator of the Living Building Challenge – the most stringent and progressive green building program in existence, as well as a primary author of the WELL Building Standard, which is sweeping the globe. He is the author of seven books on Sustainability and Design – used by thousands of practitioners each year, including the Philosophy of Sustainable Design, which is considered the 'bible' for green building' – and is both an Ashoka Fellow and Senior Fellow of the Design Future's Council. He has been selected by Yes! Magazine as one of '15 people shaping the world' and works closely with world leaders, Fortune 500 companies, leading NGO's, major universities, celebrities and influential development companies – all in the pursuit of a world that is socially just, culturally rich and ecologically restorative. He is the Founder of the International Living Future Institute and is the CEO of McLennan Design – his own architectural and planning practice designing some of the world's most advanced green buildings. McLennan's work has been published in dozens of journals, magazines, and newspapers around the world.
McLennan Design
McLennan Design is one of the world's leading multi-disciplinary, regenerative design practices, focused on deep green outcomes in the fields of architecture, planning, consulting, and product design. The firm uses an ecological perspective to drive design creativity and innovation. McLennan and his team bring substantial knowledge and unmatched expertise to projects of all types around the globe. McLennan is the founder of the Living Building Challenge, winner of the Buckminster Fuller Prize and ENR's National Award of Excellence. For more information see www.mclennan-design.com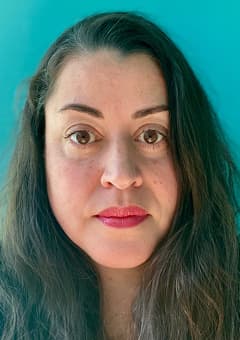 Denise Melanson
Wasserman Music
In an era where celebrity talent and brands alike seek to find proven and committed purpose, Denise Melanson's work provides a compass for meaningful social contributions. In her pioneering role for the company – and the industry – Denise consults with client teams and executives on philanthropic strategies and client social impact engagement. She's a leading voice on parent company Wasserman's DE&I Council and its Health & Wellness Committee. Through collaboration and thought leadership, she ensures that all of Wasserman Music's strategies can deliver a positive impact on society through a variety of initiatives.
After 17 years as a music agent, Denise created the Social Impact Department at Paradigm Talent Agency – prior to Wasserman's acquisition and integration of the team in 2021. As leader of the Social Impact department, she was responsible for developing, implementing, and overseeing all of Paradigm's philanthropic strategies with the goal of helping the agency and its represented artists to have a positive impact on society.
During her years leading the department, Denise established relationships with a variety of non-profit organizations around the globe. Denise bridged the gap between nonprofits and cause-related campaigns and agency and artists, co-creating impactful campaigns while empowering staff and clients to engage with their communities. Further, she and the team developed programs and strategies that built industry connections and inspired positive change.
She has worked on national campaigns with Planned Parenthood, Red Nose Day, Everytown for Gun Safety, NRDC, and many more. She's also partnered on local efforts with Urban Roots in Austin, HOLA in Los Angeles, The Bowery Mission in New York and beyond.
During Denise's music agent tenure, she represented clients including Stormzy, A-Trak, Knife Party, Pendulum, Chase & Status and many more – securing top spots on festivals and worldwide tours.
In addition, Denise has also served as an advisor to Plus1, as well as Children in Conflict. In May 2019, Denise was selected to represent Austin as part of the United State of Women, a national organization tackling gender equity. Denise was also recognized by Headcount in 2020 for her contributions in helping to engage artists and register voters. She has also joined as an advisor to Propeller, an organization that connects cultural leaders to powerful campaigns that inspire activism and build moments of positive social change.
Denise is a proud resident of Austin, Texas where she and her dog George actively enjoy Austin's fantastic park system.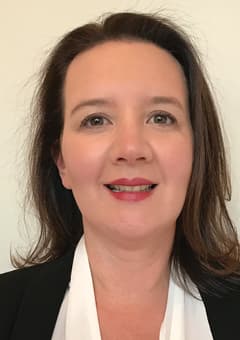 Anneliese Mesilati is the Head of Brand Activation, Sponsorships & Events for the Americas region at UBS. The global sponsorship portfolio at UBS is rooted in culture and sport including contemporary Art (with Art Basel as the flagship property) and Motorsports (Team Partner of Mercedes AMG-Petronas Formula One team), in addition to regional platforms.
Anneliese oversees the UBS Arena naming rights agreement, and the partnership with UBS Arena's anchor tenant—the NHL's New York Islanders. UBS Arena is a $1.5 billion project being built next to Long Island's historic Belmont Park racetrack, with doors opening in November 2021. Additional programs include the Founding Sponsorship of PlayersTV, the first ever athlete-owned media network dedicated to showcasing sports lifestyle and entertainment content, and Global Lead partnership of Art Basel - regionally Art Basel Miami Beach.
Alongside ideation, activation and management of regional sponsorship activities, Anneliese is focused on aligning initiatives with UBS's leadership in sustainable investing and commitment to "Reimagine the power of investing and connect people for a better world."
Prior to UBS, Anneliese has acted as a brand, marketing and communications lead for several financial services firms including Citi and RBC, among others.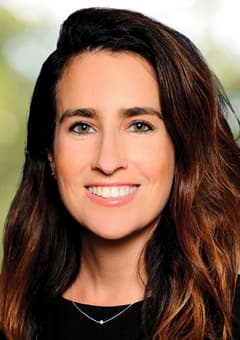 Jaime Nack
Three Squares Inc.
Jaime Nack is the President of Three Squares Inc. (TSI) - an award-winning sustainability and ESG consulting firm. TSI is a global leader in developing and implementing sustainability strategies for complex, high profile projects involving governments, corporations, investors, and industry groups. The firm carries a robust client roster and has enjoyed working with organizations which embrace sustainable practices, including Nike, ESPN (ESPYs), Honda, HP, Disney, LVMH, United Airlines, and more.
As the first firm in the U.S. to achieve compliance to ISO 20121 (Event Sustainability Management Standard), TSI also specializes in aligning large-scale event and venue operations with ambitious corporate sustainability goals and industry certifications. Nack served as the head of sustainability for CA Governor Jerry Brown's Global Climate Action Summit and for the last four Democratic National Conventions - Denver '08, Charlotte '12, Philadelphia '16, and Milwaukee '20.
Nack was named a Young Global Leader by the World Economic Forum. She received an appointment under the Obama administration to serve on the National Women's Business Council, an advisory council to the President, Congress and the SBA on economic issues of importance to women business owners. She proudly serves as one of Vice President Al Gore's presenters for The Climate Reality Project.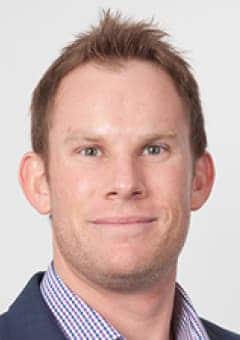 Matt Nebel
Walter P Moore
Matt is a specialist in secure design, spending 100% of his time helping clients create long term strategies and solutions to keep their assets safe against the threats of acts of terror and the like. He is known as an energetic problem-solver and excellent manager of multi-discipline teams for projects in various markets including federal, aviation, sports, and private. Matt's experience includes development of blast mitigation solutions to include site surveys, threat and vulnerability assessment reports, development of construction contract documents, and construction administration.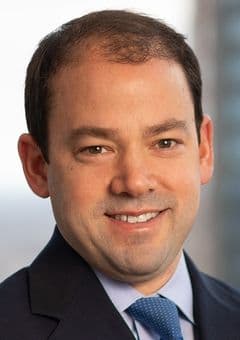 Jamie Obletz
Delaware North Sportservice
Jamie Obletz was named president of Delaware North Sportservice in June 2021, a role based at the company's global headquarters in Buffalo, N.Y.
Obletz is responsible for providing oversight and strategic direction for the company's sports portfolio which provides concessions, premium dining, catering and retail services to more than 50 sports and entertainment venues in the United States. Prior to his appointment, Obletz was president of the company's travel division, which provides food, beverage and retail services at 25 airports across the United States.
Obletz previously served as the company's senior vice president of corporate development, leading Delaware North's growth and strategic investment efforts across all its subsidiaries in the travel, sports, gaming, parks and resorts, and international sectors, including the 2019 acquisition of Creative Food Group, which added more than 30 restaurants across five airports to the company's portfolio and the acquisition of Mindil Beach Casino Resort in Australia.
Prior to joining Delaware North in August 2016, Obletz worked in New York City as an executive director in the investment banking division at J.P. Morgan. He began his career in 2003 with M&T Bank in Buffalo as a banking officer and part of its highly regarded Management Development Program.
A Buffalo native, Obletz graduated with honors and a degree in economics from Boston College. He later earned an MBA from Columbia Business School, where he studied corporate finance.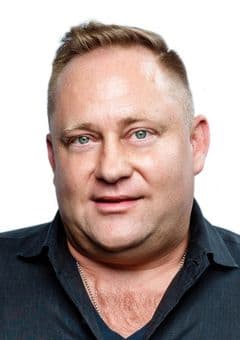 Thomas Egholm Ovesen joined DGDA as Senior Director Events & Entertainment in March 2019, responsible for the creation and direction of DGDA Events & Entertainment Strategy, including the strategy and planning for all new precincts and purpose-built venues. Thomas also leads in the programming and curation of DGDA event content and productions.
A major player in the development of live entertainment with over 20 years' experience in the industry across the Middle East; working for Mirage Promotions, AEG Live, Done Events, 117Live and Dubai Coca-Cola Arena. With his most recent role as Programming Officer and Chief Operating Officer at AEG Ogden Dubai Arena where he created and staged the events programme for its opening in 2019.
Throughout his career Thomas has secured the world's most prestigious acts including Beyonce, Jennifer Lopez, Justin Bieber, Katy Perry and Ed Sheeran. Staging sell out events with audiences of 35,000. His work has been recognised by industry receiving many awards throughout his career including Best Gig, Best Festival and Best Comedy Gig (Time Out Nightlife Awards).
Thomas graduated from Civil Aviation Academy Copenhagen Denmark 1993, starting his career as the youngest Danish Air Traffic Controller at the time.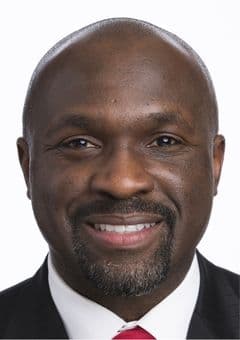 As SVP, GM, Sports & Entertainment of CLEAR, a secure identity company operating in 130+ airports, stadiums and venues in the US, Pickett leads the adoption of CLEAR's innovative technology designed to unlock the experiences offered to guests in a secureand meaningful way.With CLEAR you are you, you are your ticket, your credit card, your identification for age validation, and you are your loyalty membership.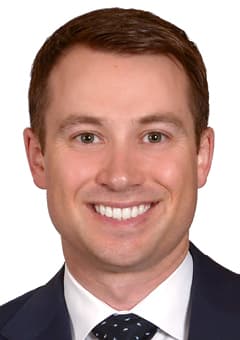 Brett Phillips
Unico Solar Investors
Brett Phillips is a vice president and co-founder of Unico Solar Investors managing the investment and development of solar energy projects for Unico's real estate portfolio and outside clients. His responsibilities include reducing energy and greenhouse gas emissions, investing in solar energy, and promoting the adoption of clean energy to industry and government leaders.
During his tenure at Unico, Brett has overseen sustainable development and operations projects for over 25 million square feet of LEED-certified real estate and co-founded Unico Solar Investors, which is accelerating the adoption of solar energy for commercial and industrial real estate businesses in the United States. He is co-founder and chairman of the 2030 Districts Network working to implement the 2030 Challenge decarbonization goals in cities across the globe. Brett routinely speaks to national and global audiences, sharing thought leadership on pressing topics and current trends in sustainable development and renewable energy. In 2019, Commercial Property Executive named Brett one their "Stars to Watch."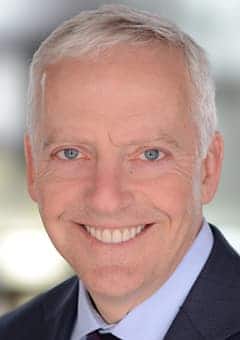 Leonard A. Potter
Wildcat Capital Management, LLC
Len Potter is the founder, President and Chief Investment Officer of Wildcat Capital Management, LLC ("Wildcat"), which acts exclusively as the investment office for the family of David Bonderman, the Chairman and Founding Partner of TPG Capital. Prior to forming Wildcat, Len was a Managing Director – Private Equity and co-head of the private equity business for Soros Fund Management.
Mr. Potter is a member of the Executive Committee of the Board of the Slapshot, LLC, the owner of the Seattle Kraken, and the board of the Climate Pledge Arena, and serves as an Alternate Governor on the NHL Board of Governors. Mr. Potter also serves on the boards of a number of public and private companies, including Hilton Grand Vacations (HGV), where he serves as Chairman of the Board, SLR Investment Corp. (SLRC), SLR Senior Investment Corp. (SUNS) and SuRo Capital Corp. (SSSS). Mr. Potter and his wife were co-founders and serve on the Board of Directors of the Basser Center at the University of Pennsylvania, a translational research and treatment center focused on BRCA related cancers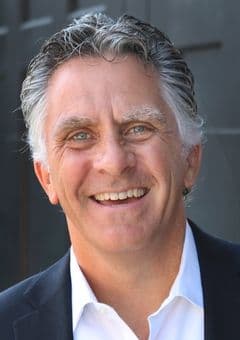 Scott Ralston is a principal and senior project manager with more than 30 years of global experience leading multi-facility, multimillion-dollar sports and entertainment venues, and urban mixed-use development projects.
Scott's portfolio of work includes extensive experience delivering catalytic projects that are integrated into the fabric of their communities including Nationwide Arena and the Nationwide Arena District in Columbus, Oh., the first fully integrated sports and mixed-use development in the United States; Rogers Place + the ICE District in Edmonton, Alberta; and Basrah Sport City - a multi-venue sports district in Iraq. Scott is currently serving as Project Director for the new Calgary Event Centre.
HOK is a global design, architecture, engineering and planning firm. Through a network of 23 offices worldwide, HOK provides design excellence and innovation to create places that enrich people's lives and help clients succeed.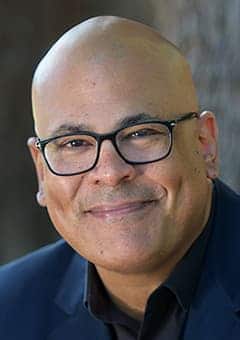 Alex Rodrigo
Sacramento Kings & Golden1 Center
Alex Rodrigo has served as a Senior Vice President with the Sacramento Kings and General Manager of Golden 1 Center, the first indoor venue in the world to be certified as LEED Platinum as an environmentally conscious building, since 2018. In this role, Alex manages the execution of strategic plans for all arena sports and entertainment operations. He is an innovative and accomplished executive with more than 17 years of experience in building development, renovation, management and operations.
Prior to the Kings, Alex served five seasons as the Group Vice President of Sports and Entertainment for the St. Louis Blues (NHL), Enterprise Center and Peabody Opera House and one season with St. Louis Cardinals (MLB) and Cordish Companies developing and operating the first phase of a $1 billion dining and entertainment district known as Ballpark Village (BPV). Alex also co-founded Colliers Internationals Las Vegas Mixed-Use Development and Resort Properties Division in 2004.
Alex had a distinguished eight-year career in the U.S. Air Force EOD program, assigned to three international tours in Japan, Korea and South America, in addition to several joint service operations around the world.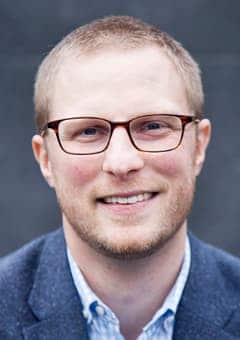 Chris joined Amazon in 2016 and leads the team working to achieve net zero carbon and 100% renewable energy throughout the company's real estate portfolio as part of The Climate Pledge, Amazon's commitment to meet the Paris Agreement 10 years early. Prior to Amazon, he spent ten years at Boeing leading energy, water, and sustainable waste initiatives, and has over 15 years' experience driving initiatives in corporate energy and sustainability. Chris has a Master's degree in Engineering from Cambridge University, a B.S. in Mechanical Engineering from the University of Washington, and is on the board of both the Smart Electric Power Alliance and the Smart Building Center.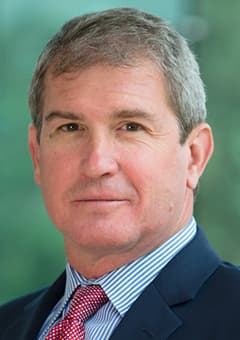 Tim Romani is the Founder and Chairman of CAA ICON, a division of leading entertainment and sports agency Creative Artists Agency (CAA). CAA ICON is the world's-leading owner's representative and strategic management consulting firm for public and private sports and entertainment facility owners/operators, professional franchises, and leagues. With more than 50 sports, entertainment, and public assembly projects and over 1,500 consulting engagements, CAA ICON has managed the development of many of the most successful venues around the world, including 11 professional sports leagues totaling nearly $20 billion. CAA ICON offers world-class service in the areas of project management, strategic advisory, feasibility and planning, and beyond.
Having served as Chief Executive Officer of CAA ICON for nearly 20 years, and Executive Director of two stadium authorities in Chicago and Denver, Tim is a proven private and public sector executive skilled in guiding large, high-profile projects through complex political landscapes. He has managed the development of some of the most well-recognized sports and entertainment venues in numerous national and international markets including Climate Pledge Arena in Seattle, Allegiant Stadium in Las Vegas, The O2 arena in London, Fiserv Forum in Milwaukee, and the restoration of Wrigley Field in Chicago.
Tim's pioneering and sophisticated approach to project management established a new industry and transformed the way sports and entertainment projects are overseen and delivered. Since moving into the role of Chairman in 2020, Tim's vision continues to help guide the organization as CAA ICON grows its global presence and further expands into innovative markets.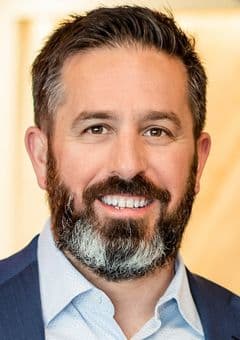 Jeff Sawarynski
ME Engineers, Inc.
For more than 25 years Jeff Sawarynski has been a creative problem solver for complex projects and an outspoken supporter of environmentally friendly design. He has led the mechanical design for nearly 90 sports facility projects, including some of the most dynamic and innovative sports venues in the world. His diverse portfolio of project experience includes the NHL's first LEED-certified arena, MLB's first LEED certified ballpark, and the first LEED-CS office tower on the west coast. His recent work includes Climate Pledge Arena, UBS Arena at Belmont Park and Allianz Field.
Jeff has served as chairman of Denver's Building Code Review Mechanical Code sub-committee, was a member of Major League Soccer's Venue Design Guide committee, and contributed to the FIFA Technical Recommendations and Requirements and an industry design guide for sustainability.
Known as an expert in his field, Jeff frequently presents and serves as a media resource on sports facility design trends.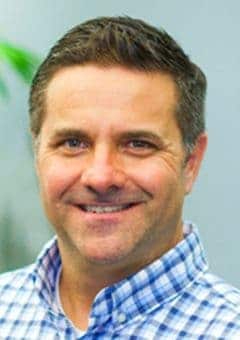 Wayne Scarsella
Appetize (now part of SpotOn)
Wayne Scarsella is an industry leader with 20+ years experience in delivering technology solutions for the sports and entertainment, hospitality, specialty retail, and communications industries. He's currently EVP of Sports and Entertainment at Appetize - Now part of SpotOn, where he partners with the country's leading venues to help them modernize their solutions, enable contactless guest experiences, and future-proof operations.
Wayne applies his unique background of software and hardware sales and operations expertise to deliver "win-win" custom fit client solutions. His expertise includes helping enterprise clients solve for changing customer expectations and evolving challenges that impact technology and solutions execution, both short-term and long-term.
Appetize is the leading, fully cloud-based point of sale (POS), digital ordering, and enterprise management platform trusted by the world's highest volume businesses. As the technology hub for commerce, Appetize connects all ordering technologies, including POS terminals, handheld devices, self-service kiosks, and mobile and online ordering, with best-in-class application and technology integrations.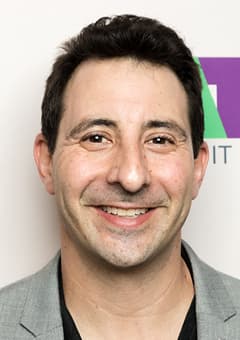 Jonathan Shank
Terrapin Station Entertainment
Since the start of his career, Jonathan Shank has thrived on going above and beyond to support artists in fully realizing their vision. With the recent launch of Terrapin Station Entertainment, the Los Angeles-based CEO has created an artist management and production company uniquely placed at the intersection of talent development and community enrichment, while continuing to expand his reach as an industry leader in live family entertainment.
With a dynamic background that includes working with an incredibly eclectic range of artists— Isaac Hayes, Smashing Pumpkins, Eve, Paul Oakenfold, Aly & AJ, Ashley Tisdale, and LFO, to name just a few—Shank first began pursuing his intense love of music as a teenager. Originally from Pennsylvania, he attended Tulane University for the purpose of embedding himself in the rich musical landscape of New Orleans, and promptly scored his first internship by turning up on the doorstep of the then-newly-opened House of Blues. During his time at Tulane, he also interned for legendary producer Kim Fowley, who later sent Shank off to L.A. with a stack of business cards scrawled with the words "Hire This Guy." After graduating, Shank got his start at a boutique agency in L.A., an assistant gig that quickly led to working with legacy acts like The Doors' Robby Krieger and John Densmore. Thanks in part to his vast musical knowledge, Shank discovered a rare ability to connect with clients on a deep-seated level, a factor that paved the way for his longtime relationship with Grateful Dead drummer Mickey Hart. Not long after taking the role of Hart's manager, Shank began producing benefit shows for the Rex Foundation, a nonprofit founded by the Grateful Dead and friends. As he mastered the many intricacies of event production, Shank went on to produce such events as Nancy Pelosi's inauguration bash in 2007 and the history-making Deadheads for Obama fundraiser in 2008. As part of his extensive work with Hart, he also earned a Grammy Award in 2009 for his role in creating the groundbreaking album Global Drum Project.
In 2010 Shank joined Red Light Management, where he soon took charge of developing the company's family entertainment division. A previously untapped market, the division proved to be a massive success, with productions like Disney Junior Dance Party On Tour, Peppa Pig Live!, and The Fresh Beat Band Live In Concert drawing instant sellouts across the country, generating over $80 million in gross box office sales and garnering three Pollstar Award nominations in 2019 and 2020. In his tenure as senior management executive at Red Light, Shank also played a vital part in cultivating the career of Nickelodeon star Victoria Justice, now a multi-award-winning singer/actor.
Upon launching Terrapin Station Entertainment in summer 2020, Shank brought along his entire Red Light artist roster, including Justice as well as prodigious songwriter Scarypoolparty, "American Idol" winner Maddie Poppe, multi-platinum-selling artist Magic!, multi-hyphenate phenomenon Laura Marano, and global influencer Sam Tsui. With Terrapin Station firmly positioned at the forefront of the family entertainment industry, he also continues to partner with leading brands to conceptualize and create high-impact business models for tours and live experiences.
Now scaling into other cultural verticals, Terrapin Station is also focused on an endeavor close to Shank's heart: the production of high-profile charity concerts. Named the 2021 recipient of the T.J. Martell Trailblazer Award (an honor bestowed by the T.J. Martell Foundation, an organization dedicated to cancer research), Shank has produced and directed such events as The Homeward Bound Concert (a fundraiser for L.A.'s unhoused population) and A Tribute to the Music of Linda Ronstadt (a benefit for The Michael J. Fox Foundation for Parkinson's Research). Not only a means of providing essential resources to those in need, each charity concert helps to fulfill one of Shank's greatest missions: uniting artists across all genres and eras, and building a mutually supportive sense of community within the music world. Shank lives in L.A. with his wife and two sons.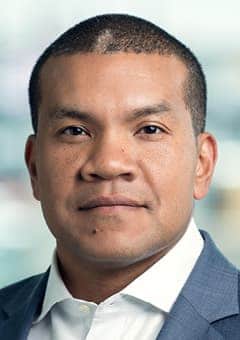 Brian Surratt
LISC Puget Sound
Brian Surratt is the Executive Director of LISC - Puget Sound. LISC (Local Initiatives Support Corporation) is a leading national community development financial institution with the mission to invest in businesses, affordable housing, health, educational mobility, and employment initiatives to revitalize and stabilize underinvested rural and urban communities across the country. Previously, he was Vice President at Alexandria Real Estate Equities, one of the nation's largest developers of life science and technology campuses. Brian was also the Director of the City of Seattle's Office of Economic Development where he helped negotiate the agreement to redevelop Climate Pledge Arena at the Seattle Center and was the City's policy lead for Seattle's historic efforts as the first major city in the United States to raise the minimum wage to $15 per hour.
Brian has been recognized by the Seattle Met Magazine as one of "The 15 People Who Should Really Run Seattle" and Puget Sound Business Journal's "40 Under 40". Brian is currently a board member of FareStart, Seattle Colleges District, the William D. Ruckelshaus Center, the Seattle Center Foundation, Downtown Emergency Services Center, and Downtown Seattle Association.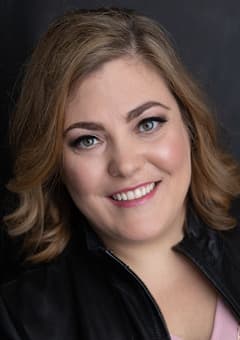 As Head of Global Sponsorships at Amazon, Emily Tajuddin is responsible for sponsorships that drive engagement and build brand for Amazon's consumer business, such as Amazon's naming rights sponsorship of Climate Pledge Arena. Emily joined Amazon in 2012 as an attorney, supporting consumer businesses from devices to Prime, with a focus on marketing law. Prior to joining Amazon, Emily practiced intellectual property law, securities law, and technology transactions in Chicago and London, and worked in the book publishing industry at Penguin Group (USA). Emily grew up in Cedar Rapids, Iowa. She graduated Summa Cum Laude from Georgetown University and holds a MS in Publishing degree from NYU and a JD from Stanford Law School.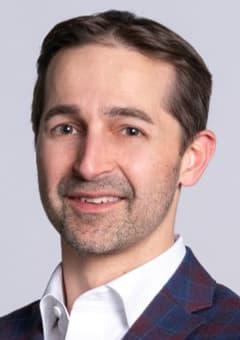 Justin Toman is Head of Sports Marketing & Partnerships for PepsiCo. He oversees the company's sports marketing strategy, investments and initiatives including all league, team, sports media and athlete partnerships. With over 100 partnerships, Justin manages one of the largest portfolios of sports sponsorships in the industry.
Justin joined PepsiCo in 2007 and held several brand marketing roles before leading Sports Marketing. In driving Pepsi's sports agenda he delivers some of the company's largest and most successful marketing platforms including the Pepsi Super Bowl Halftime Show.
In 2017 Justin was honored as one of Sports Business Journal's 'Forty Under 40'. In 2019 Justin was named to the Board of Directors of USA Gymnastics to help the sport recover from past scandals. In 2020 he was named Sports Marketing Executive of the Year by CynopsisSports Media.
Prior to PepsiCo, Justin worked at the University of Michigan Athletic Department. He received three degrees from Michigan and won three NCAA titles in gymnastics. He also beat Tom Brady for Michigan's Athlete of the Year honors in 1999.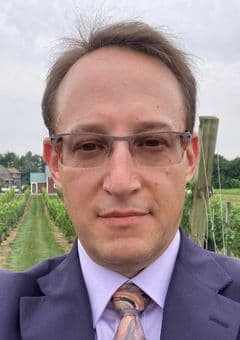 Larry Webman
Wasserman Music
Larry Webman is Senior Vice President at Wasserman Music. Alongside longtime colleague Marty Diamond, Webman booked the USA and Canada portion of Coldplay's 2016-2017 "A Head Full of Dreams Tour," the fourth-highest grossing world tour of all time. Webman has also represented Sara Bareilles from the beginning of her career, as she built upon her music successes and expanded into Broadway, television, books and beyond. Webman's client roster also includes Barenaked Ladies, Bastille, David Gray, Dropkick Murphys, MGMT, American Authors, The Hold Steady, and HONNE. Webman joined Diamond's renowned boutique agency Little Big Man Booking in 1995; the agency was later acquired by Paradigm Talent Agency in 2006, which then sold its North American live business to Wasserman in 2021.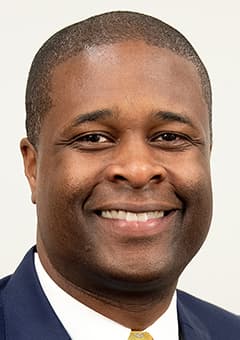 Corey Wilson
Pacers Sports & Entertainment | The Pacers Foundation
Corey Wilson is Vice President of Community Engagement with Pacers Sports & Entertainment (PS&E) and Executive Director of the Pacers Foundation. PS&E is the corporate identity of the Indiana Pacers, Indiana Fever, Fort Wayne Mad Ants, Pacers Gaming, Pacers Foundation, and Bankers Life Fieldhouse. Corey builds relationships that positively impact Hoosier's quality of life. He concentrates on communities that are experiencing poverty and injustice with a focus on education, health & wellness, corporate citizenship, and female empowerment. Prior to PS&E, he was at the University of Indianapolis (UIndy) as V.P. of the Sease Institute (custom corporate training), Special Advisor to the President for External Affairs, and Associate V.P. of the Professional Edge Center (student career focused). Before UIndy, he was Director of Supplier Diversity and IND AeroVision Committee (8-mile area land use) at the Indianapolis International Airport.
He has served as chair of the Eskenazi Health Center FQHC board of directors and has been on the boards of the 100 Black Men of Indianapolis and Boy Scouts. Currently he serves on the boards of the Greater Indianapolis Progress Committee, Indiana Youth Institute and is a Distinguished Advisor with the Children's Museum of Indianapolis. He also serves on the advisory boards of Martin University National Center for Race and Equity Institute, Newfields Museum and the Business Equity for Indy and the Diversity in Leadership Program.
Corey earned a bachelor's degree from Indiana State University and a Master of Business Administration from the Krannert School of Management at Purdue University.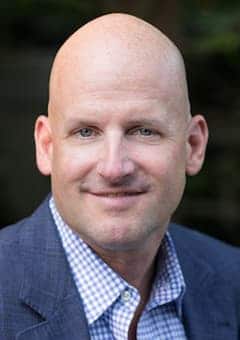 David Wright
Seattle Kraken
David Wright has spent his entire career in Real Estate and is the managing member of Grousemont Associates, a 35-year-old Seattle based private investment firm that invests in institutional quality real estate projects across a wide range of product types with a focus on the Pacific Northwest.
David has contributed to the community at large by sitting on various Boards and Capital Campaigns, including the Seattle YMCA, the Norcliffe Foundation and the Space Needle Corporation Board of Directors. David also serves as Vice Chairman of the Board for the Seattle NHL Club.
When not focusing on family and business, David truly enjoys a game of golf and supporting the local sports teams. He is also active in the waters of Puget Sound as an avid boat owner cruising the many beautiful spots that the Pacific Northwest has to offer.
David is a 4th generation native of Seattle, Washington and attended Seattle University. David and his wife Sally reside in Bellevue, WA and have two children, one in High School and one in College.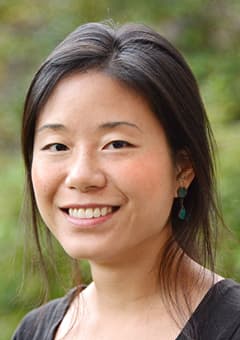 Rushyan Yen
McLennan Design
As a licensed architect trained in environmental management and urban ecology, Rushyan's work successfully bridges research and design to solve complex problems using data-driven analysis and interdisciplinary collaboration.
Her unique ability to address urban ecological factors and complex social dynamics through architecture and built landscapes has led to multifaceted solutions on a diverse range of projects. This includes the Mukilteo Ferry Terminal which celebrates the Coast Salish tribes and remediates its brownfield site, the UCSD Triton Pavilion Project – a 350,000 sf urban center targeting ILFI Certification, and most recently, the Climate Pledge Arena which is on track to achieve ILFI's Zero Carbon Certification.
During her master's degree at Yale between the School of Architecture and School of the Environment, she developed and managed a national scale program called the Earth Stewardship Initiative to integrate ecological research with urban design. Working closely with the Ecological Society of America, designers, ecologists, and various stakeholders, she successfully coordinated a land planning project that received National Science Foundation funding.
Rushyan is currently serving as a Board Associate on the AIA WA Council and is an active member of the AIA Climate Committee as well as the Adaptation and Resiliency Committee. As a member of the Project StaSIO team, she is helping build a platform that connects building performance simulation results with clear design insight.